On this page, I am sharing, Free Printable Super Bowl Predictions Game Card. I have made this prediction game in two different designs. This is a perfect game for your office party or the Super Bowl watch party that you are having at your place.
Let's check the psychic abilities of the participants with this fun game. You can print the game card of your choice by using a printer at your home. Just print the cards according to the number of participants.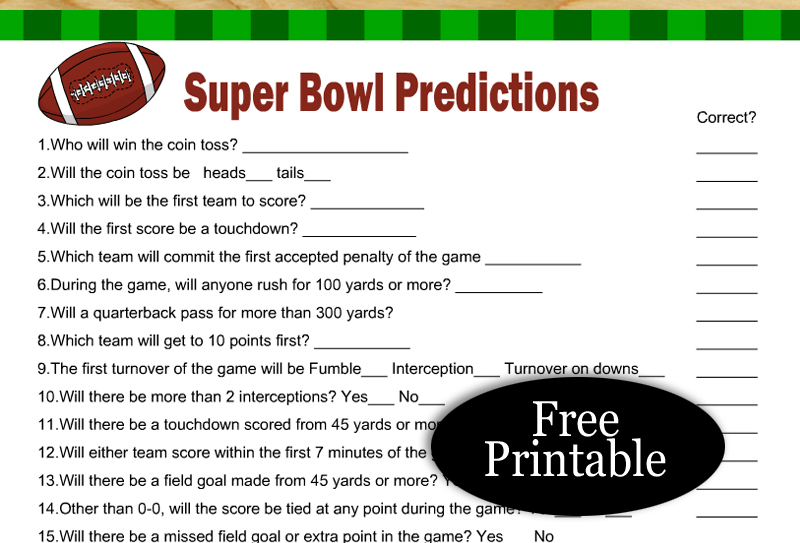 How to Play
Distribute the printed game cards among the participants before the Big Game. Ask the participants to fill up the forms and try to predict the game as per their hopes and wishes. Take a look and each participant's card so they won't make any changes during the game. Ask the participants to score each prediction as the game proceeds. The person whose score is the highest wins.
Free Printable Super Bowl Predictions Game Card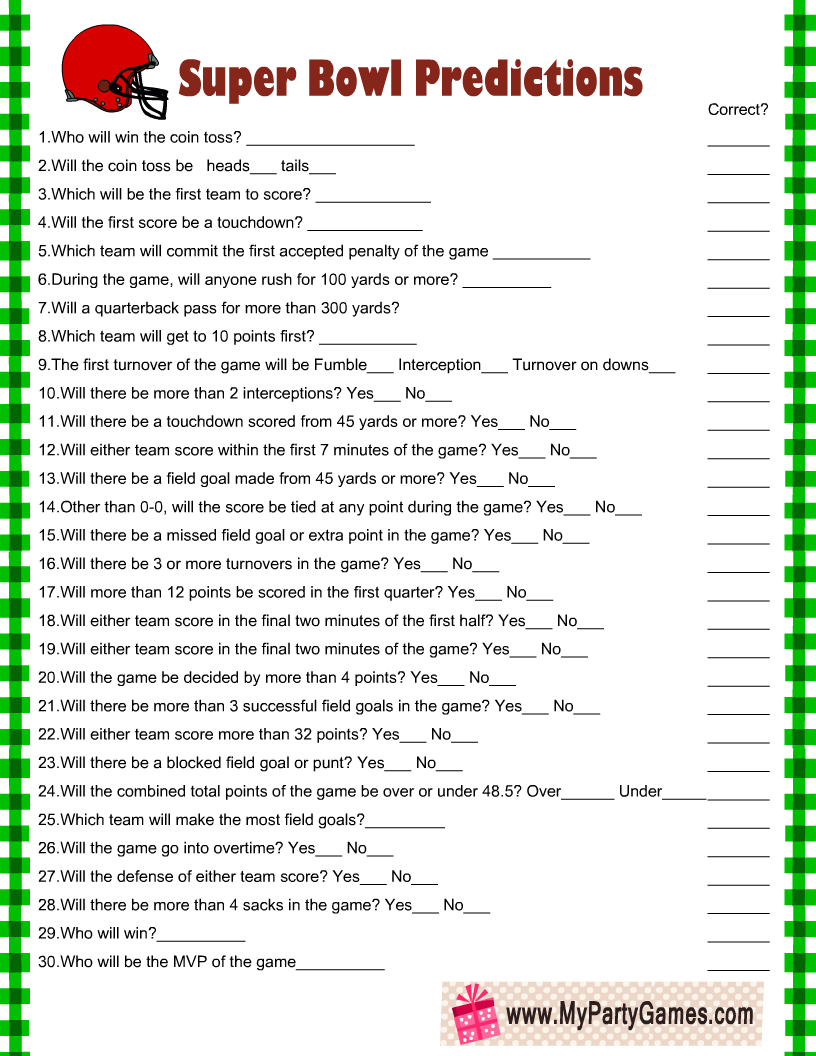 Here is the first free printable Super Bowl predictions card for the big game. The game card has a white and green border and there are 30 slots for predictions. Just click or tap on this thumbnail as per your device and save the bigger high-resolution sheet.
Super Bowl Predictions Game Card Printable