On this page, I am sharing 24 Free Printable Super Bowl Charade Prompts and 3 blank cards. Charades is a fun game and you can have a good quality time by playing this game at your family game night or party. The cards that I am sharing on this page are perfect for Super Bowl and NFL game fans. You can use these cards to play a game of Charades at your office party as well.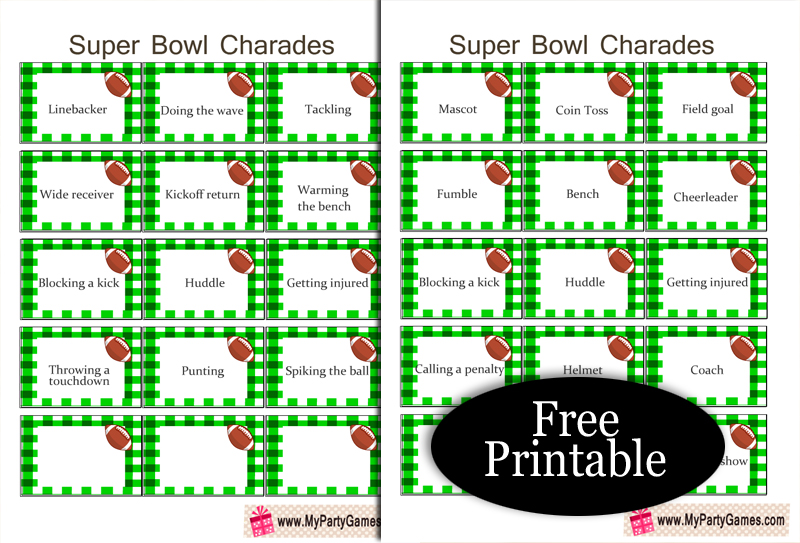 How to Play
Print both sheets with the Super Bowl charades cards and cut each card around the edges. Fold and put the cards in a basket or a jar. Divide the players into two teams. On their turn, one person from each team draws a card and without saying a word, tries to act out the phrase so their teammates can guess. If their team cannot guess the word or phrase within one minute then they won't get any point but their team gets 1 point if they guess that word or phrase correctly. In the end, the team with the highest score wins.
24 Free Printable Super Bowl Charade Prompts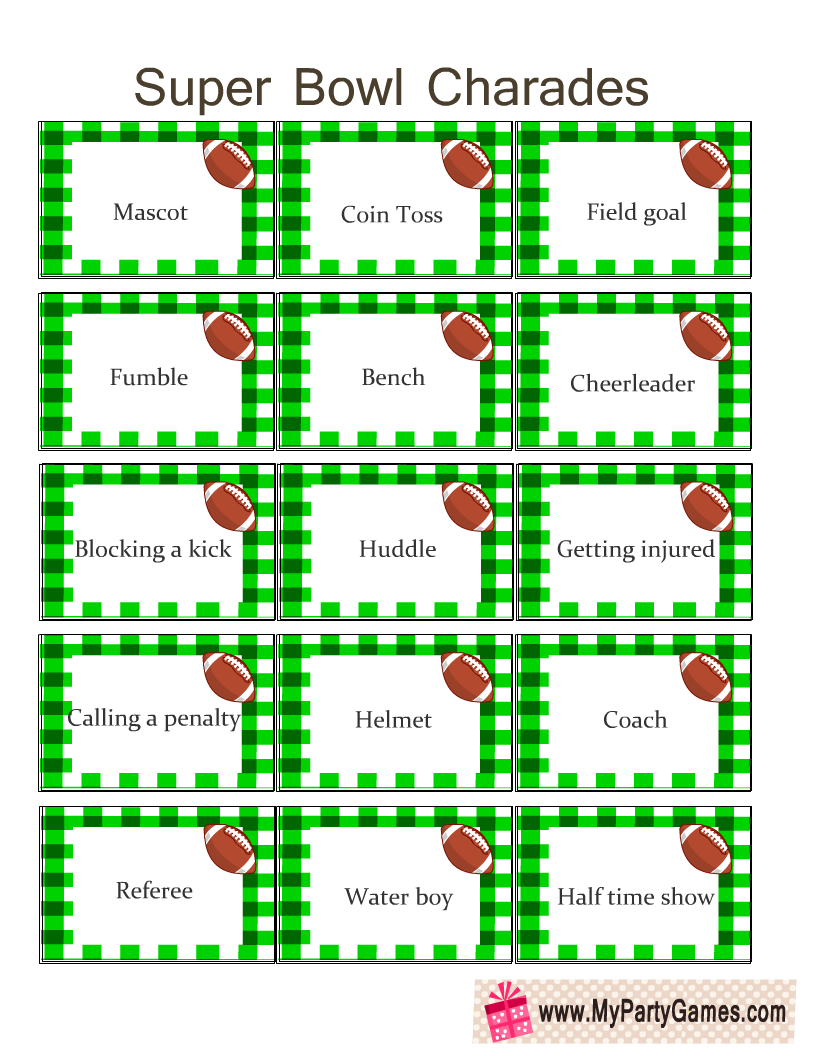 Just click or tap on both thumbnails one by one and save the bigger high-resolution printable sheets.