Today I am sharing two adorable Free Printable Super Bowl Word Scramble Game sheets. Super Bowl season is full of thrill and excitement and the whole family can have fun with these entertaining games that I have created for you. You can play these games at your family game night and also at your Super Bowl viewing party. These games are perfect for teens and kids who are not that interested in watching the game but want to have fun for the season.
I am also sharing an answer key to this scramble puzzle at the end of this page.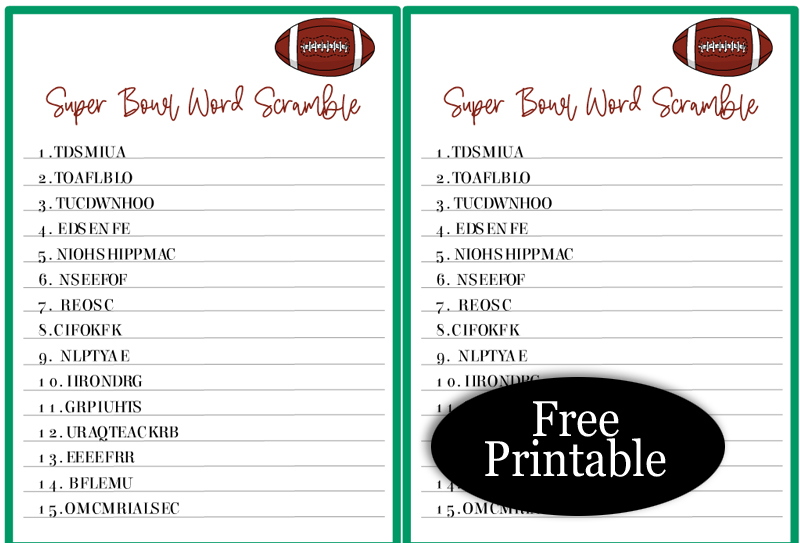 How to Play
Print the word scramble puzzle sheet in the design of your choice and distribute this game among the players. Ask the players to unscramble all the jumbled-up Super Bowl-related words. The person who unscrambles all the words first wins.
Free Printable Super Bowl Word Scramble Game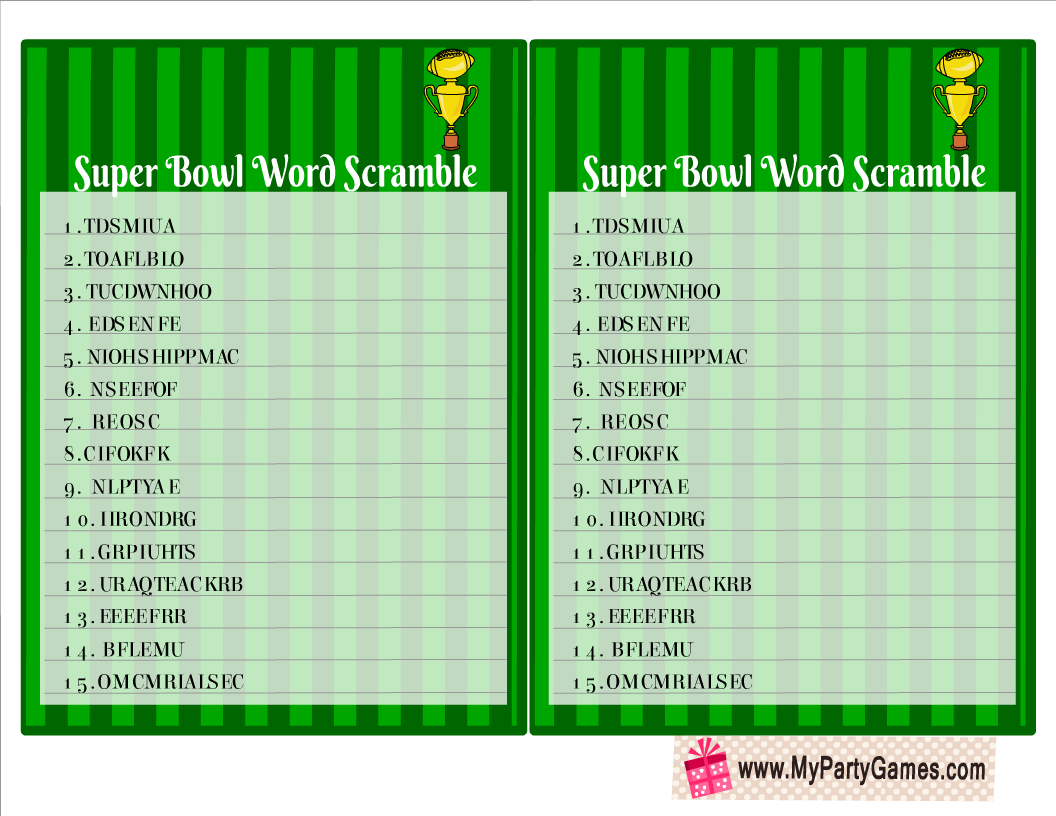 This is the first design for this word scramble game. There are two game cards on each printable sheet. You can print the games and then divide the sheet into two.
Free Printable Super Bowl Word Scramble Puzzle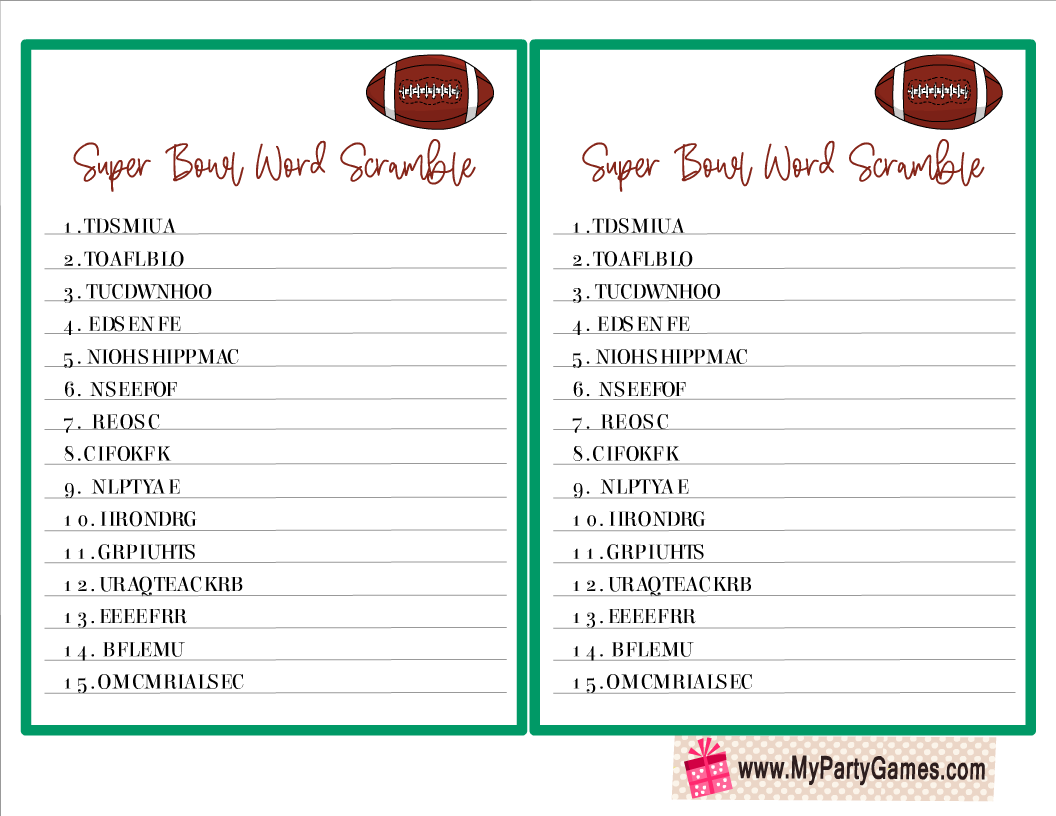 Super Bowl Word Scramble Puzzle Answer Key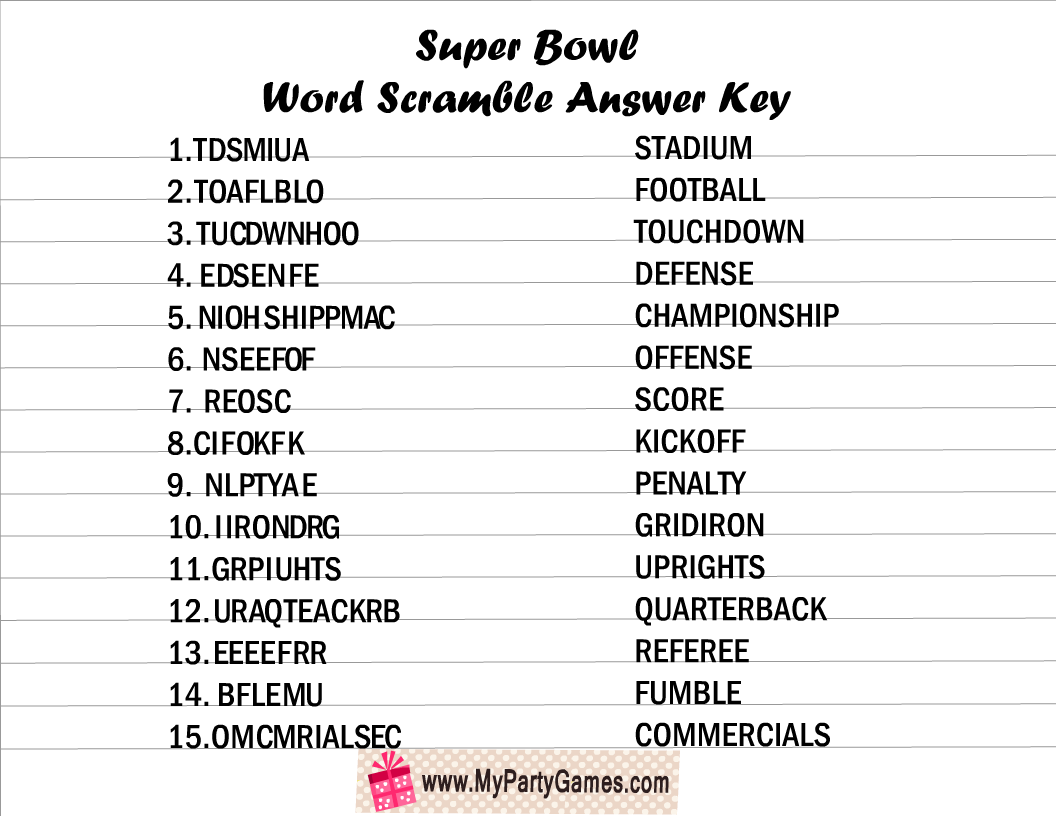 Here is the answer key to this word scramble puzzle. You need just one copy of this key so you can check the answers that are given by the players.