Pictionary is a fun game to play with a group of friends or with your family. Today I am sharing Free Printable St. Patrick's Day Pictionary Words that you can download from this page.
I have made these Pictionary word cards in two different designs. You can print the cards in the design of your choice. There are 20 St. Patrick's day words on each Free Printable Sheet. You can also use these game cards to play a game of Charades.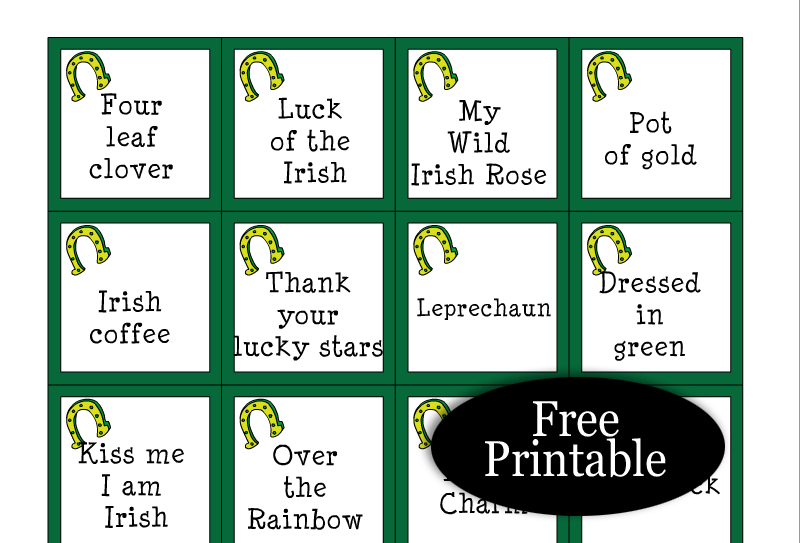 How to Play
You need a chalkboard and chalk or a drawing board with lots of blank sheets and something to draw with. Divide the players into two teams. Cut the Pictionary clue cards and place them in a jar or basket. One player from each team draws a card at their turn and tries to make a drawing on the board that the other members of their team will try to guess. A timer should be set to 1 minute so they have to explain the word or phrase given on the Pictionary clue card to their teammates within that time limit. On each correct guess, the team scores 1 point. In the end, the team with the most correct guesses wins.
Free Printable St. Patrick's Day Pictionary Words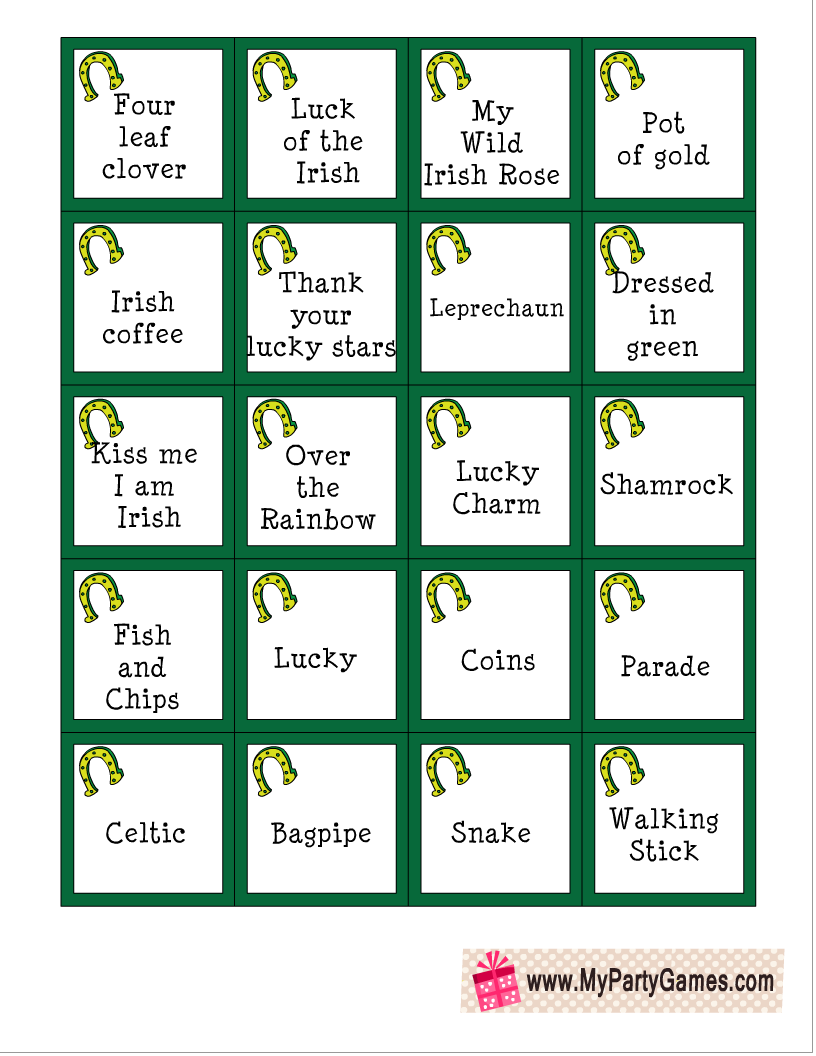 Here is the first Free printable sheet with 20 Pictionary game prompts for St. Patrick's Day. Just click or tap on this thumbnail image as per your device and save or print the bigger high-resolution image.
St. Patrick's Day Pictionary Words Printable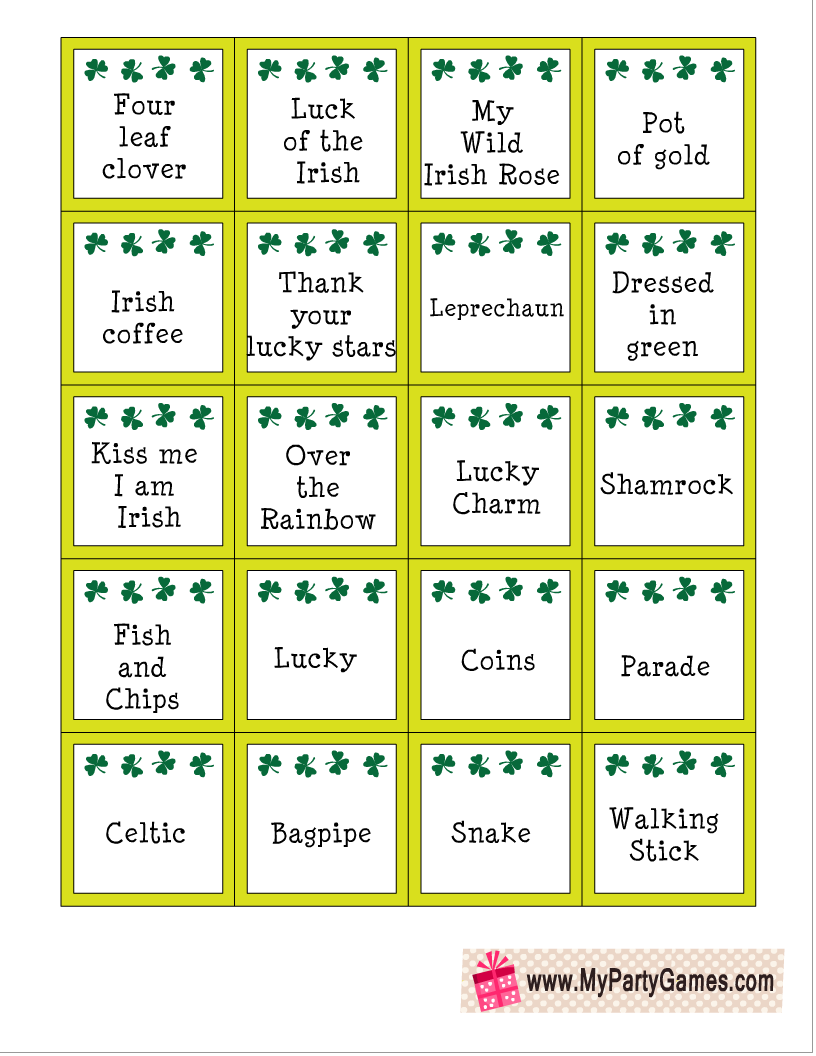 Here is the second design for these Pictionary words. These cute cards have a yellow-green border and each card is decorated with clovers.