To me, the best feature of these printable games is that they enable you to spend some off-screen time and help your kids with the same. Today I am sharing Free Printable Saint Patrick's Day Scavenger Hunt Game for kids. This is a fun game that will help kids have some fun on this day.
I have made this game in two different designs and you can choose and print this game in the design that you like more.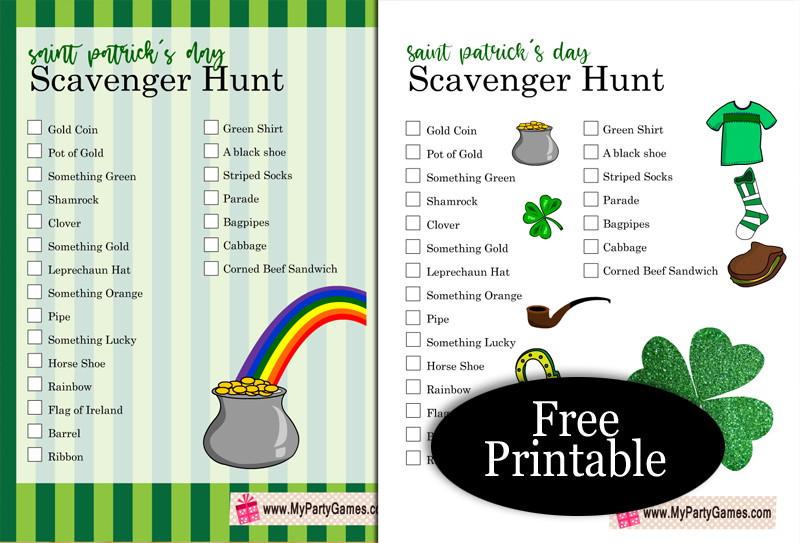 How to Play
Print the game cards and give one card to each kid. Ask the kids to hunt for each item that is given on the game sheet. They can look for the items in the home and also in the surrounding areas. They should check the name of the object on the sheet when they have found it. The kid who finds all the objects first wins.
You can also divide the kids into teams of two or three kids' teams and the teams can compete against each other.
Free Printable Saint Patrick's Day Scavenger Hunt Game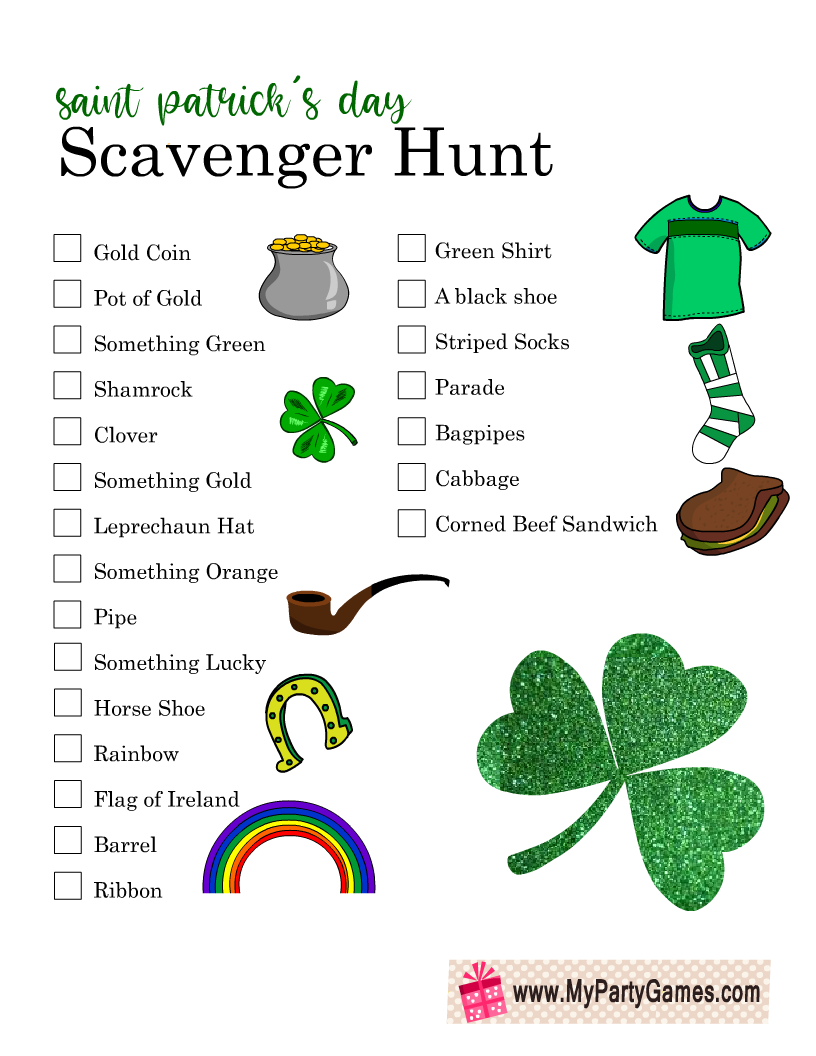 This is the first printable sheet for this fun Saint Patrick's day game. This game card is decorated with Saint Patrick's day images like a horseshoe, a rainbow, a pot of gold, and a shamrock, and the kids will have to find these items and more as well. Just click or tap on this thumbnail image and save the larger printable sheet.
Saint Patrick's Day Scavenger Hunt Game Printable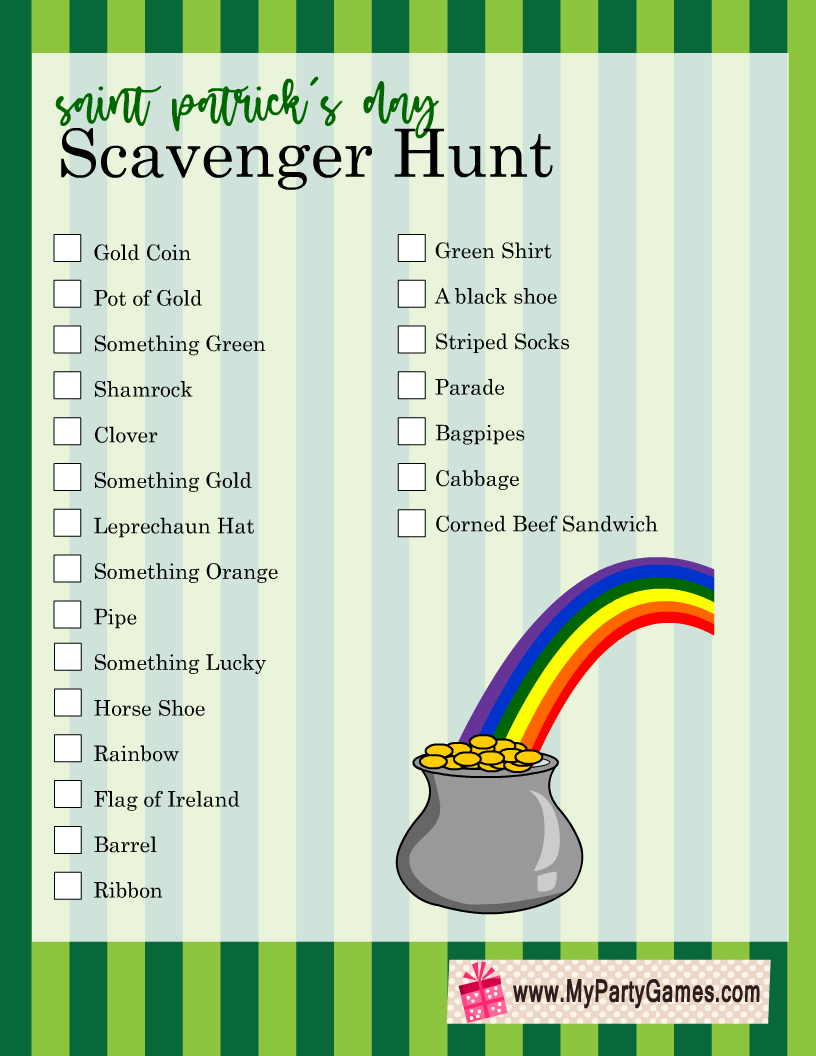 This is the second design for this fun game that you can play on Saint Patrick's day. This game card has a striped background and it has an image of a pot of gold made on it.