Trivia quizzes are fun, by playing these quizzes you bring friends and family together. These are good for mental health and these quizzes are quite satisfying. Today I am sharing Free Printable Gold Trivia Quiz with Answer Key. This is a perfect game for Saint Patrick's day. You can play this fun trivia game at the family game night, at your office party, or at any other party with your friends and family.
I have made the printable sheets for this game in two different designs. You can easily print these quiz sheets by using a color printer. There are 15 fun trivia questions in this quiz, that are related to gold.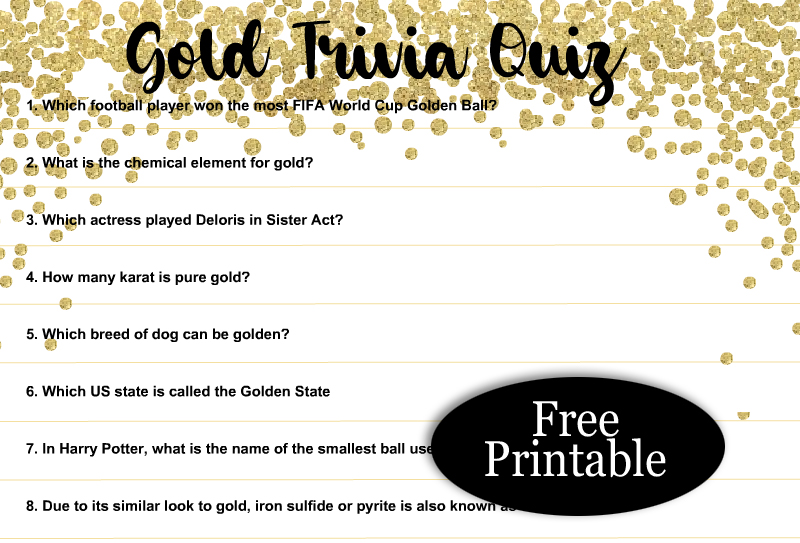 How to Play
Print and distribute the trivia quiz sheets among the players. Ask the players to write down the answers to the trivia questions in the space that is provided below each question. After the players have finished writing up, collect the sheets and check the answers. The person with the most correct answers scores the highest and wins.
Free Printable Gold Trivia Quiz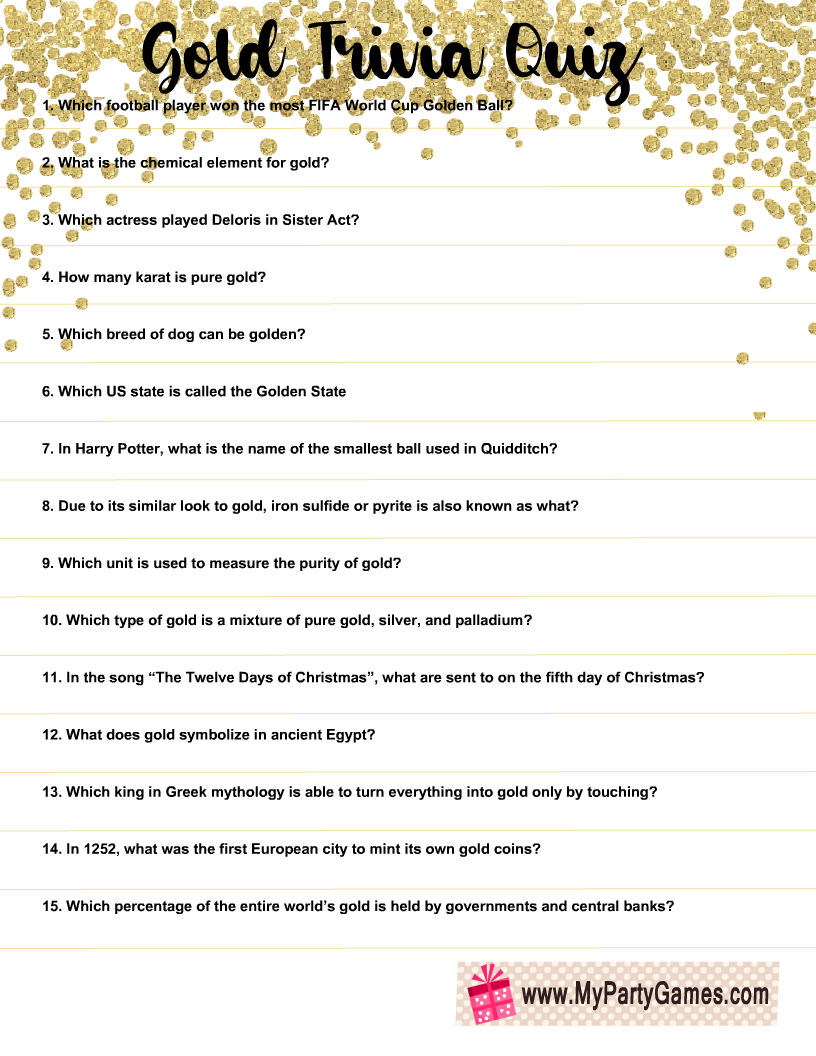 This is the first printable sheet for this fun gold trivia quiz. A gold confetti design is made all over the top of this page. There are 15 questions and a gold line is given under each question. Just click or tap on this thumbnail image, as per the specifications of your device and save the larger printable sheet.
Free Printable Gold Trivia Quiz for Saint Patrick's Day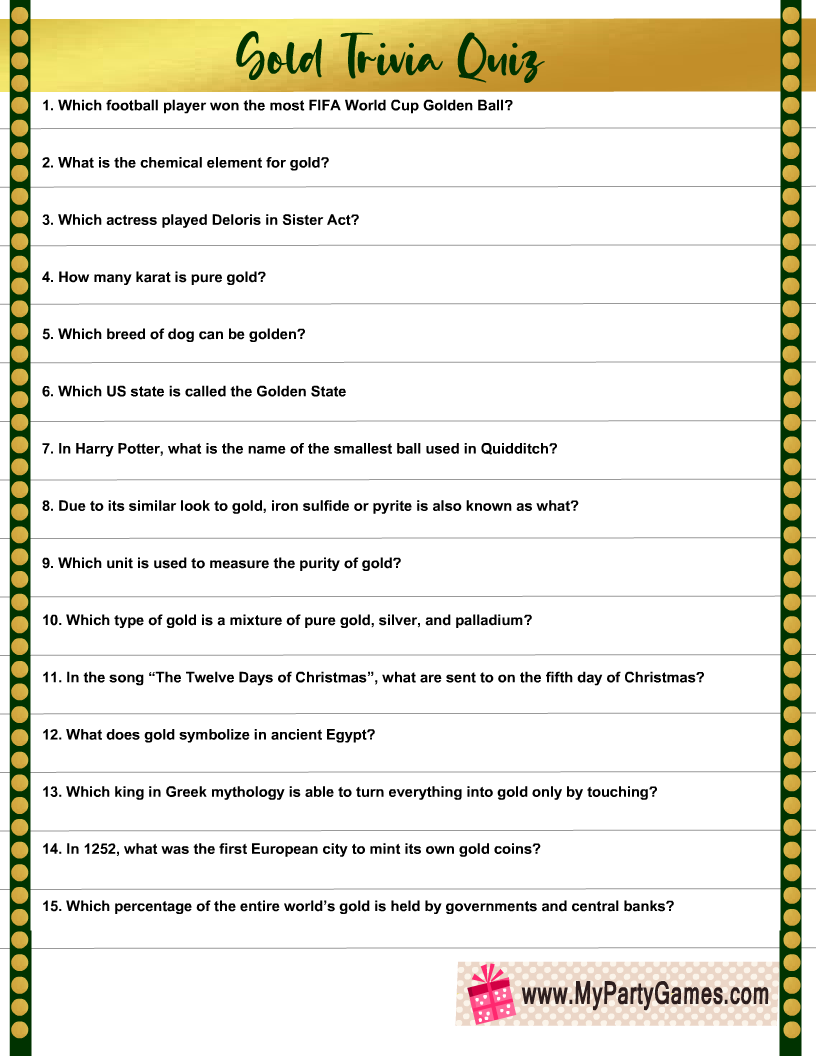 Green and gold are two popular colors that are associated with Saint Patrick's day. Hence I have made this worksheet with a gold and green border. The questions that are given in this quiz sheet are the same as they are in the sheet above but this design is different.
Gold Trivia Quiz Answer Key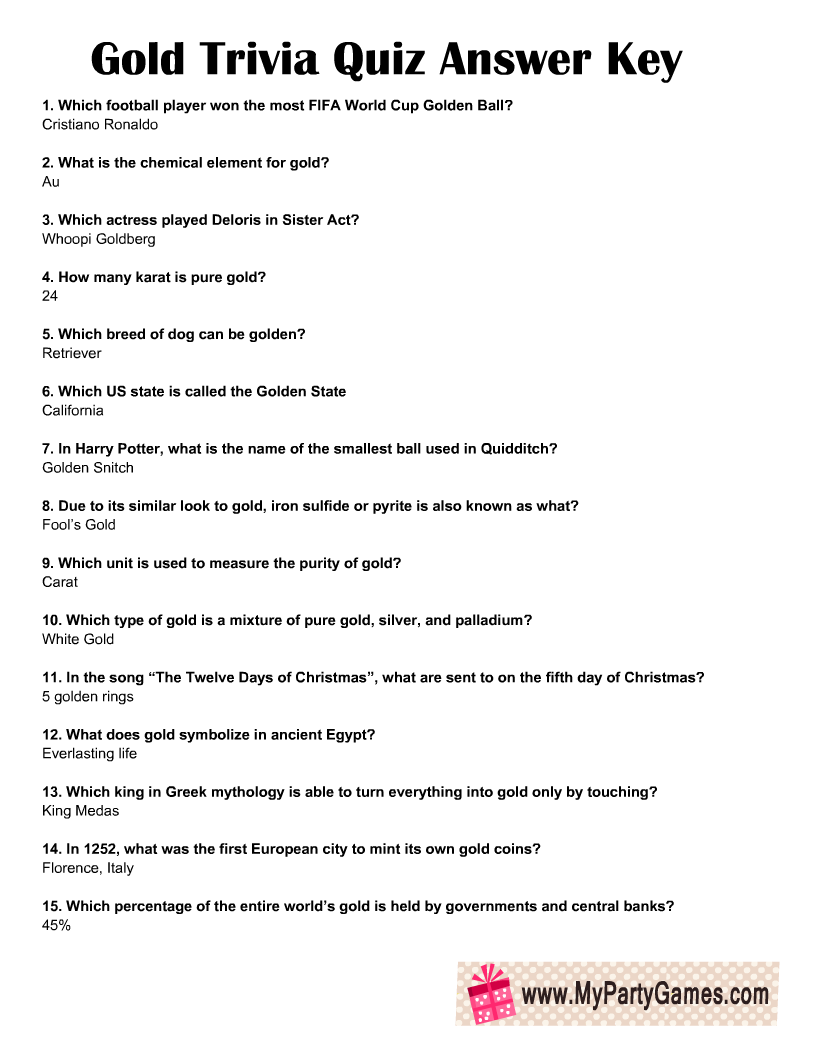 This is the answer key to this gold trivia quiz. All the correct answers are given under each trivia question. You can take one printout of this answer key and you can also save it to your cellphone instead of printing it, as you'll only need it to check the answers that are given by the players.