Today I have made this adorable free printable dice game for kids in three different designs. You can take a print out of this game for your kids, buy dice and a pack of candies and your kids will be busy for a whole evening. Your kids can play this game at birthday parties, on Christmas, sleepover, Halloween or just on any other day when they are together and are allowed to eat candies by their parents.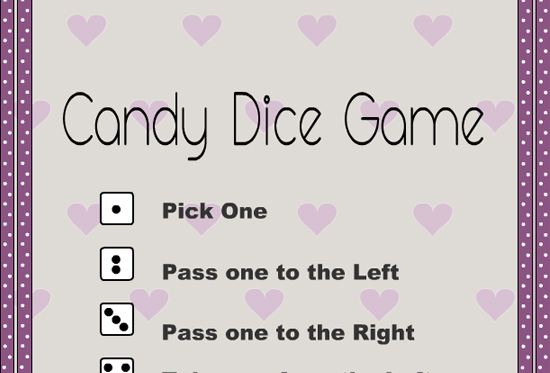 How to Play
Take one printout of this game in the design of your choice, buy candies of different types and put those in a bowl or a jar, give each kid 5 candies, to begin with. Ask them to sit in a circle, roll the dice and follow the instructions given on the game card.
Printable Candy Dice Game for Kids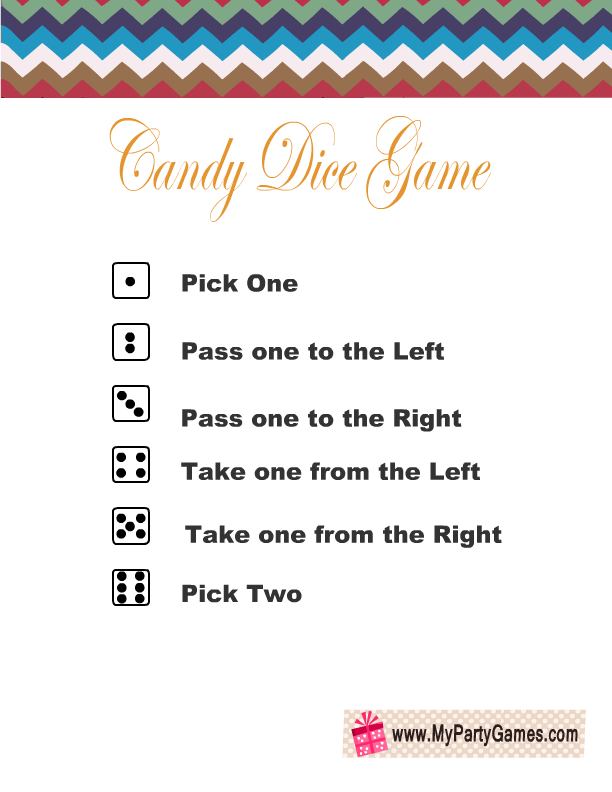 This is the first printable for this eat, keep, pass candy printable game for kids. It has a colorful chevron header and simple instructions. Just click on the thumbnail image and a bigger image will open up that you can print.
Candy Dice Game for Kids Printable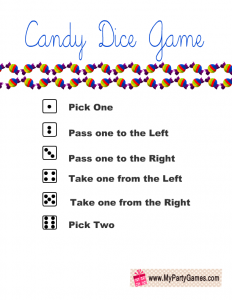 This is another printable image for this game. This free printable is decorated with a candy border and simple instructions. Click on this image and save the bigger one that will open up.
Candy Dice Game for Kids Printable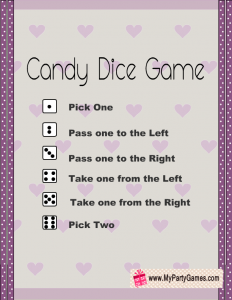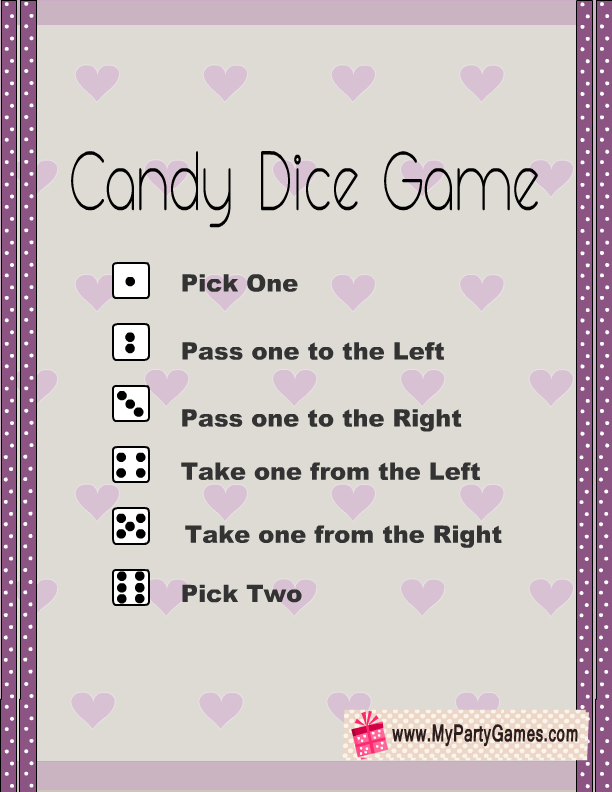 This is another printable version of this game that will be loved by girls. You can print this game for a girls slumber party.
Please pin my images on Pinterest and share the links to this post on Facebook and other social media platforms.