Today I am sharing 5 adorable Free Printables for the Snakes and Ladders Board game. Snakes and Ladders is a classic game and I have made printables for this game in two different sizes. You can download it in A4 size and also in a high-resolution big A3 size. This board game is a perfect game for kids. Two or more can play this game to have a fun time together. You can easily print this DIY game by using a color printer. You can laminate it, paste it on heavy cardstock or cardboard or use it as is on a printer paper. You can use a die and tokens or spacers for this game from another game set or you can easily make the die and token with the printables that I have shared on the game sheet.
This fun classic game will surely keep the kids happy and busy for a long time.
This game is for personal use only.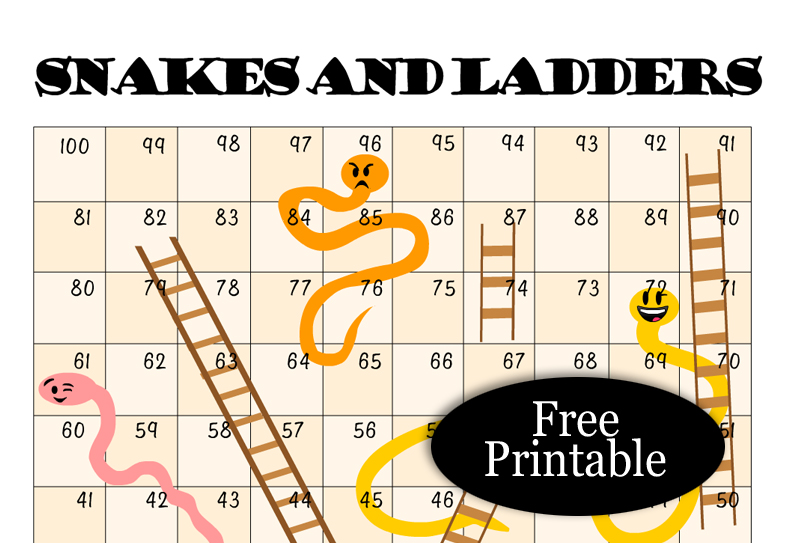 How to Play
The objective is to reach the final square first. Each player has to choose a token in the color of his/her choice. The youngest player should go first and roll the die, count the squares and move the token accordingly. If a player lands at the head of a snake, they should lead their token to its tail. If a player lands at the bottom of a ladder, they should move the token all the way to its top. The person who reaches the square number 100 first wins. You can read detailed instructions for playing this game at WikiHow.
Free Printable Snakes and Ladders Board Game in A4 Size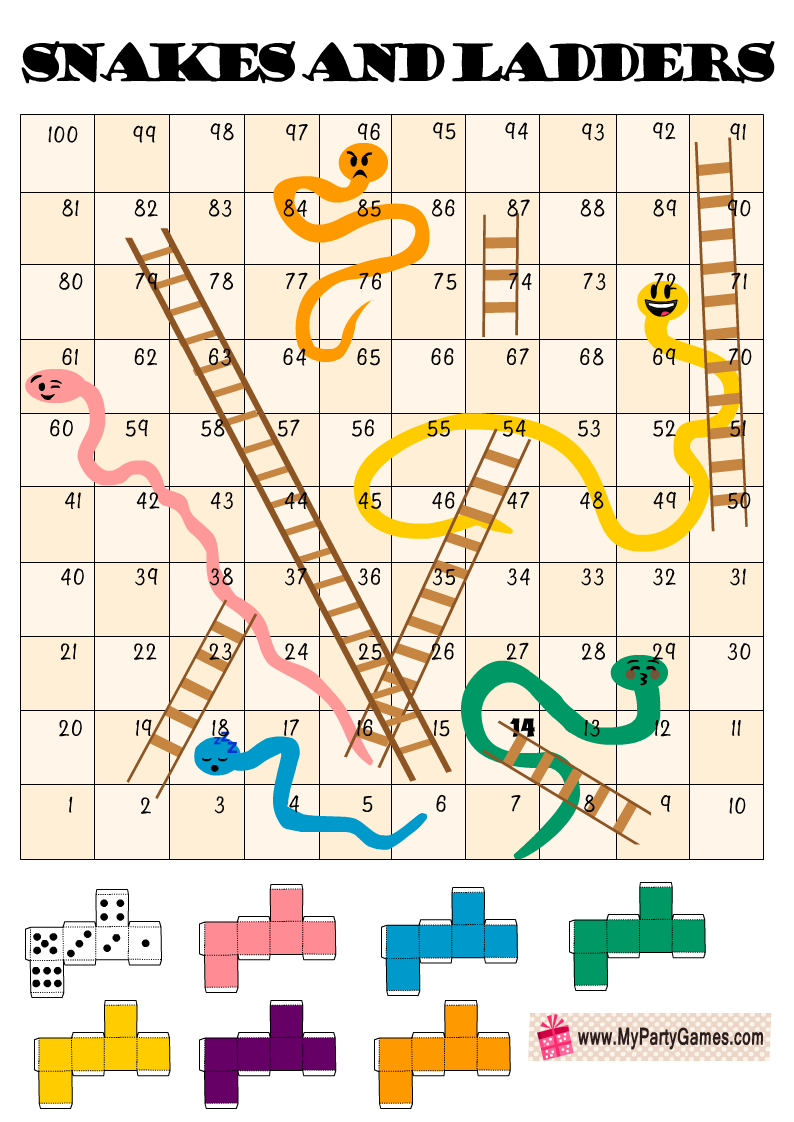 Here is the first free printable sheet for this snakes and ladders board game. This adorable printable is in A4 size. You can cut the game board around the edges and prepare the tokens and die. You can also use chickpeas, kidney beans, buttons, or any other small objects as tokens.
Free Printable Snakes and Ladders Board Game in A3 Size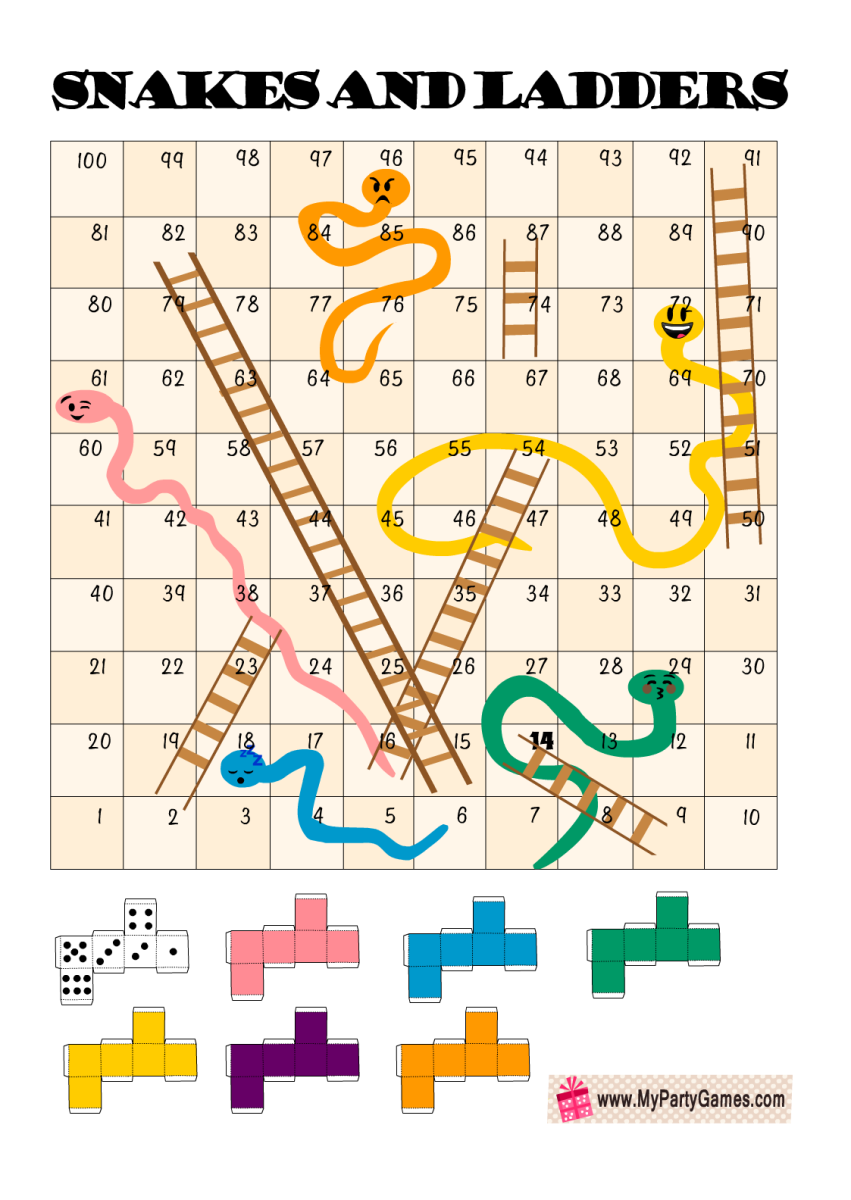 Here is another printable for this sheet in A3 size. Just click or tap on the thumbnail image, as per your device and save the larger printable sheet.
I have also collected links to some other Free printable snakes and ladders game boards. If you do not like the one that I have created then you can print the ones that are made by others.