Today I made this Free Printable Yes or No Fortune Teller (Cootie Catcher) or paper fortune teller that you can even use to ask serious questions. There are two different fortune-tellers, one that only tells yes or no answers and one that gives answers like maybe, etc. You need to assemble this cootie catcher by following the instructions give on this page and you can have loads of fun at your party.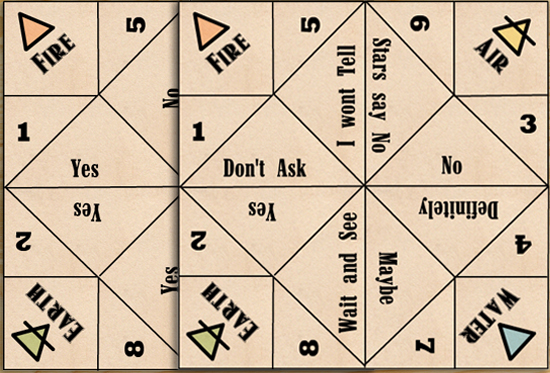 How to Play
Print this cootie catcher and assemble it according to these instructions. Ask one person to be the psychic and operate the cootie catcher. Tell each guest to come one by one, think about a yes or no question and choose an element, then the operator will spell the name of the element and will ask them to choose a number. The answer to their question will be written under that number.
Free Printable Yes or No Fortune Teller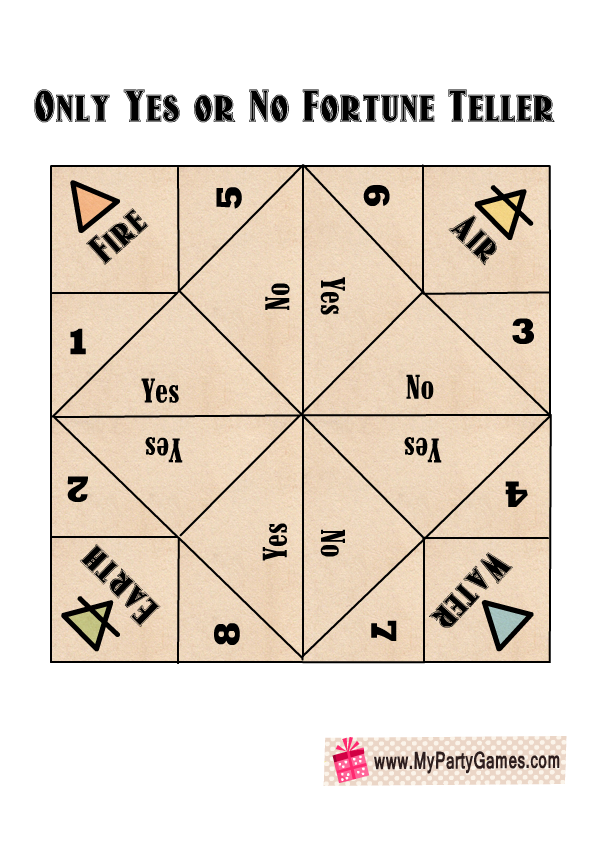 This is the first free printable Yes or No fortune teller that you can print for your party. Just click or tap on the thumbnail image and a bigger printable image will open up that you can save or print.
Free Printable Yes, No, Maybe Fortune Teller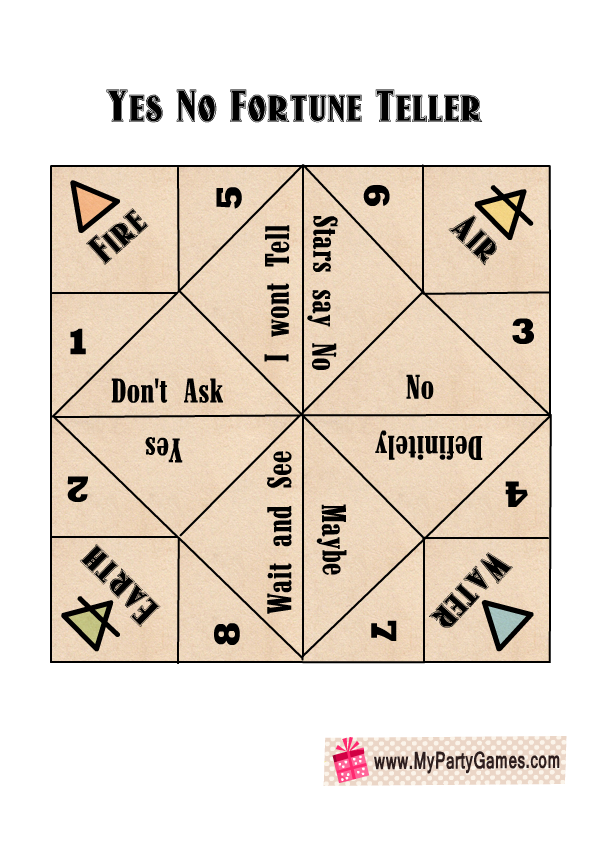 This paper fortune teller has more options other than yes or no like maybe, definitely and wait and see. Click on the thumbnail and save the bigger image.