Today I am sharing a set of 30 fortune telling cards or oracle cards with pictures of birds of Omen. These are really really easy to use on any psychic themed party and anyone can read the cards for the guests. I have also shared these cards on another tarot website of mine but I know that these card can serve as amazing party entertainment as well. You need to print these on a heavy card stock and cut the cards in order to prepare your deck but that is really an easy and cheap task. These cards are way more affordable and economical than the cards that you found at market.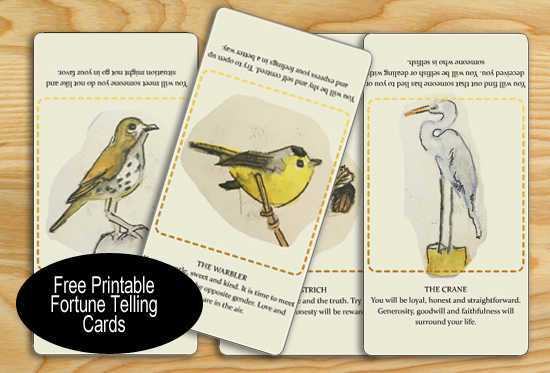 How to Play
Print and cut the fortune telling cards before your party. One person should perform the duty of a psychic or fortune teller to read these cards for people. You can set a booth for him or her as well. Shuffle the card in a way that some cards are in reversed position as well. Ask the person who needs his or her fortune to be told to pick one card. The psychic will read their fortune for them. These are actually serious birds of Omen Oracle cards so don't get surprised if the prediction or fortune comes true.
Free Printable Fortune Telling Oracle Cards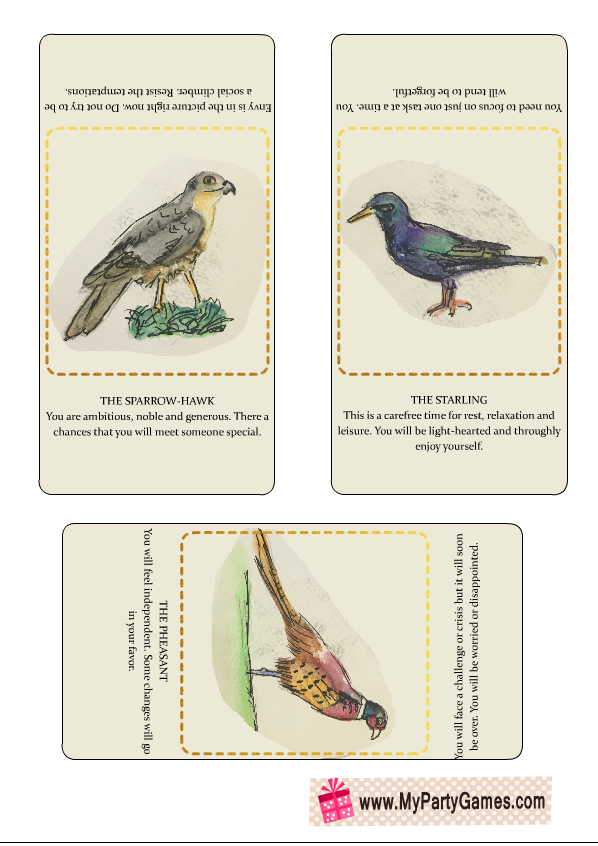 This is the first set of these fortune-telling cards. There are three different cards given on this printable sheet with different fortune on both sides. This set of 30 cards can actually predict 60 different fortunes for different people. Just click on this small image that I have shared above and save the bigger printable image.
Fortune-Telling Cards for Your Showers and Parties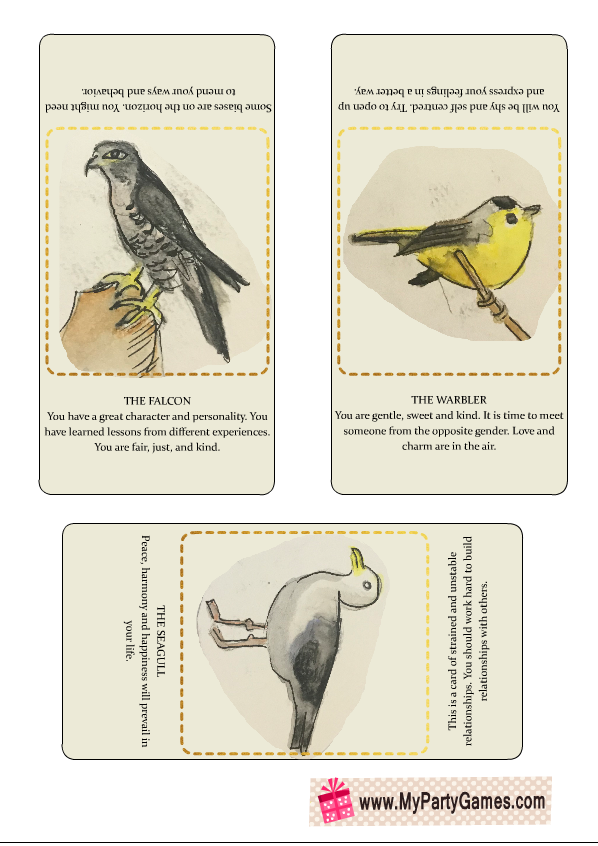 Here are another 3 cards from this set. You'll have to click or tap on all the cards sheets individually to print or save the cards. Yes, I know that it is bit of a work but it is worth the hassle.
Oracle Card for Halloween or any other Party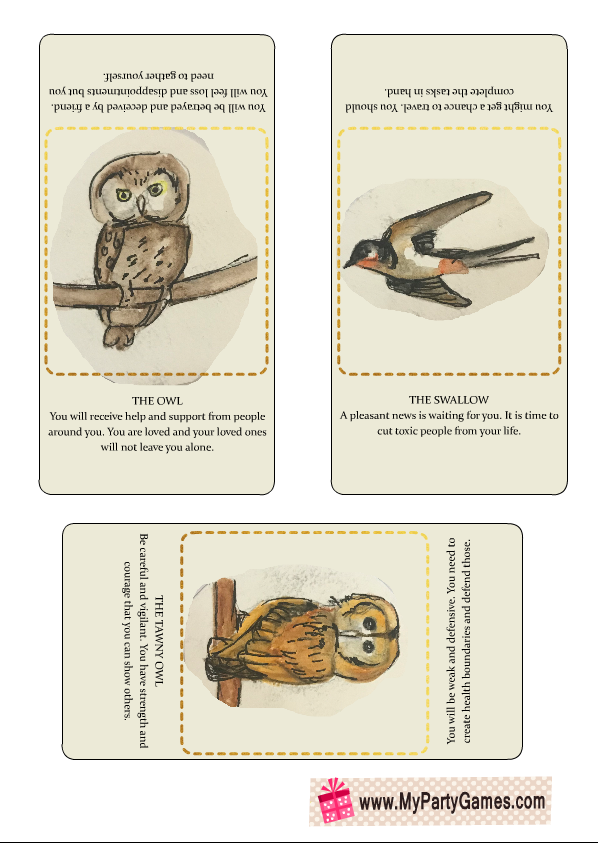 Free Printable Fortune Telling Cards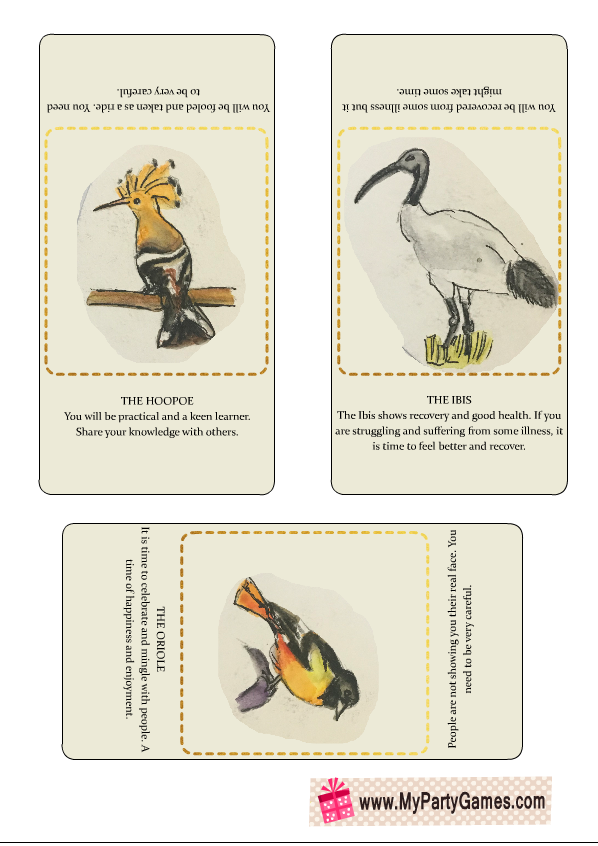 Fortune Telling Cards with Birds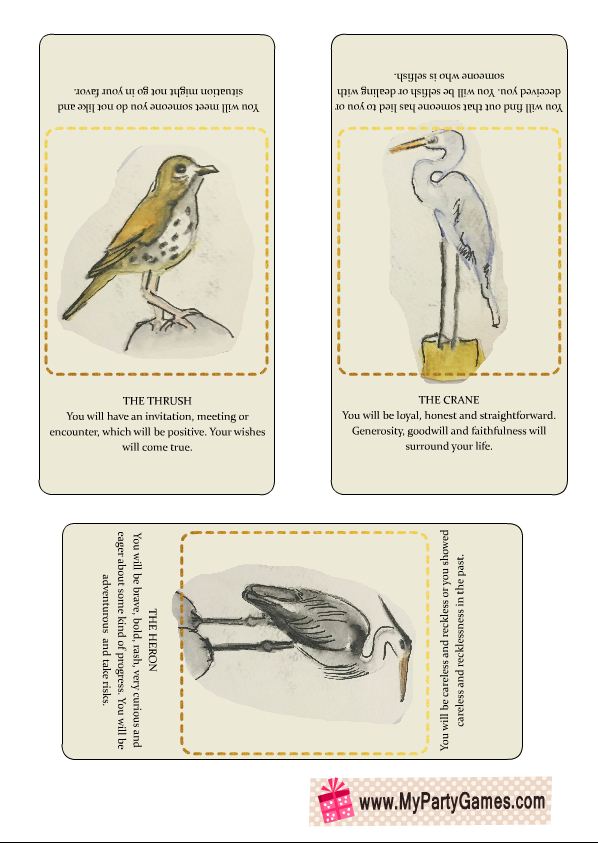 Fun Psychic Party Cards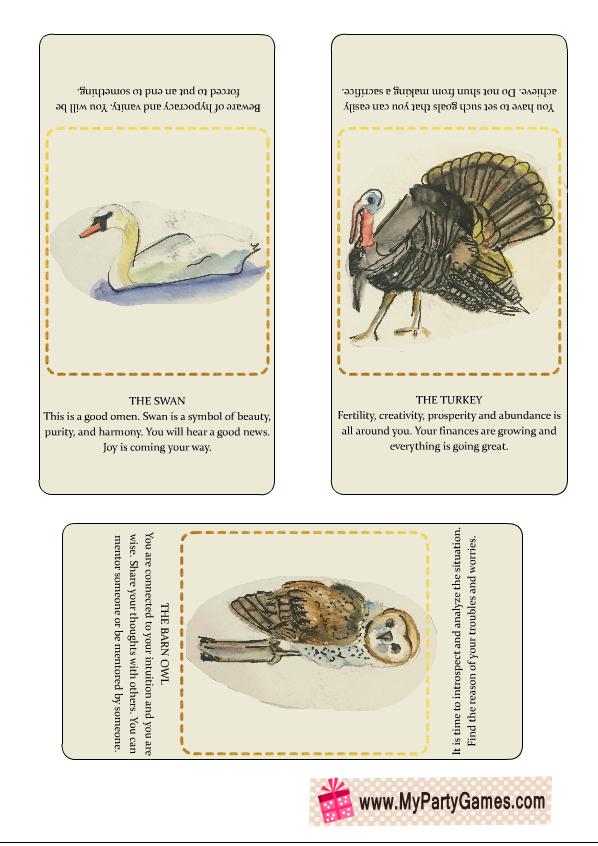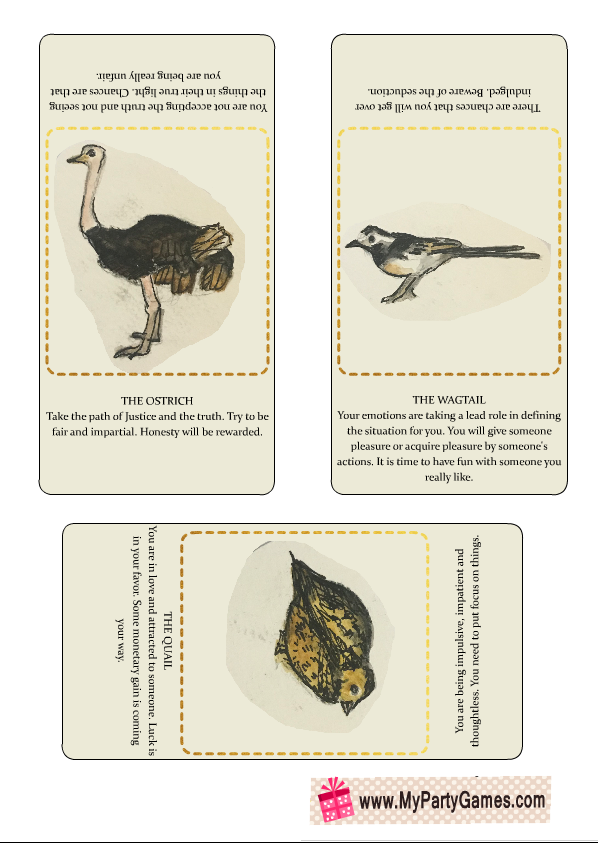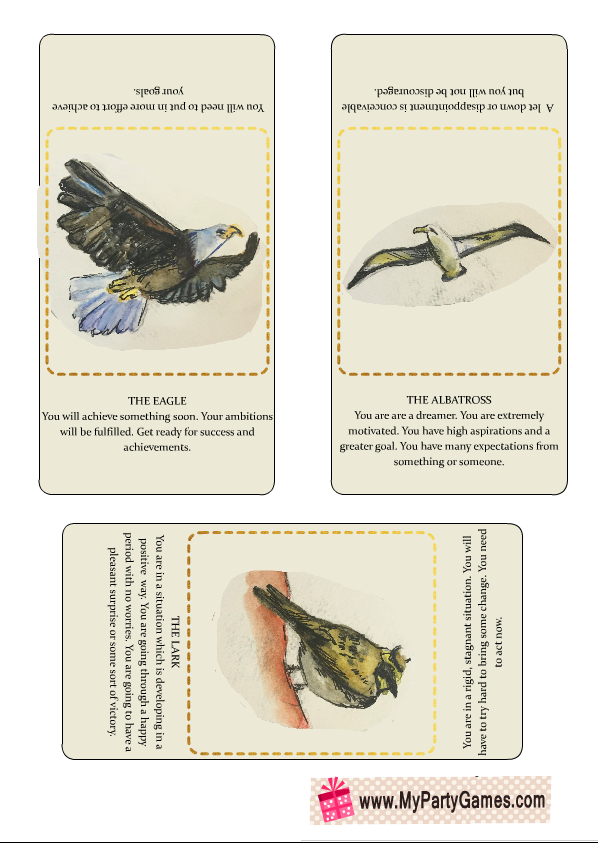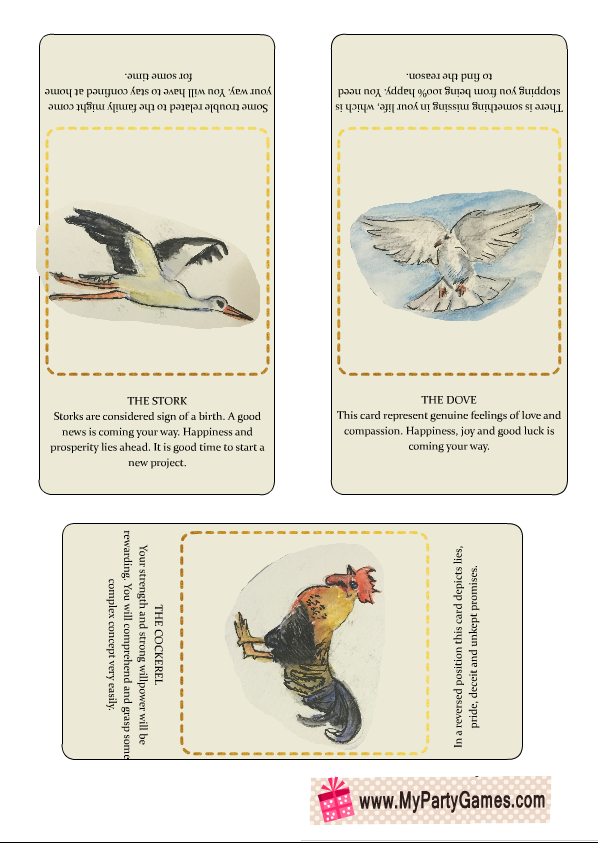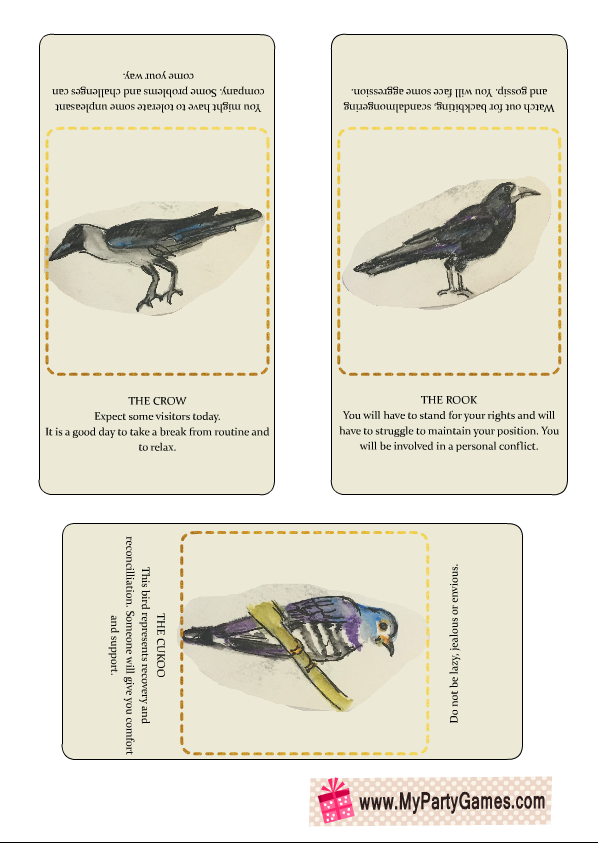 Click on all the small images one by one in order to get the bigger printable cards. Hit the back button to get back to this page.
All the bird images used in these cards are handmade. If you are a tarot card reader, you can also use these cards as a set of DIY oracle cards. These cards wont only add fun to your parties but also serve as an extra layer to your tarot card readings.