Today I am sharing a Free Printable Spring Trivia Quiz with Answer Key and I have made this quiz game in two different designs.
Trivia quizzes are fun and you can play these fun games at family game nights, in your classrooms, at parties, and also just when you are getting bored. I have included 15 multiple choice trivia questions in this game sheet. You can print this trivia quiz by using a printer at your home or office.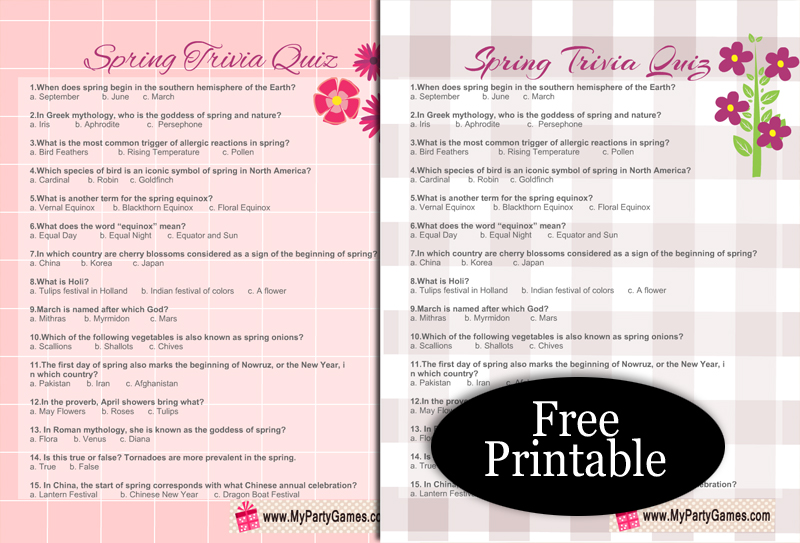 How to Play
Print and distribute the trivia quiz cards among the players. Ask the players to choose the correct options from the choices that are provided under each question. You can check the answers that are given by the players by looking at the answer key that I am sharing at the end of this page. The person with the most correct answers wins.
Free Printable Spring Trivia Quiz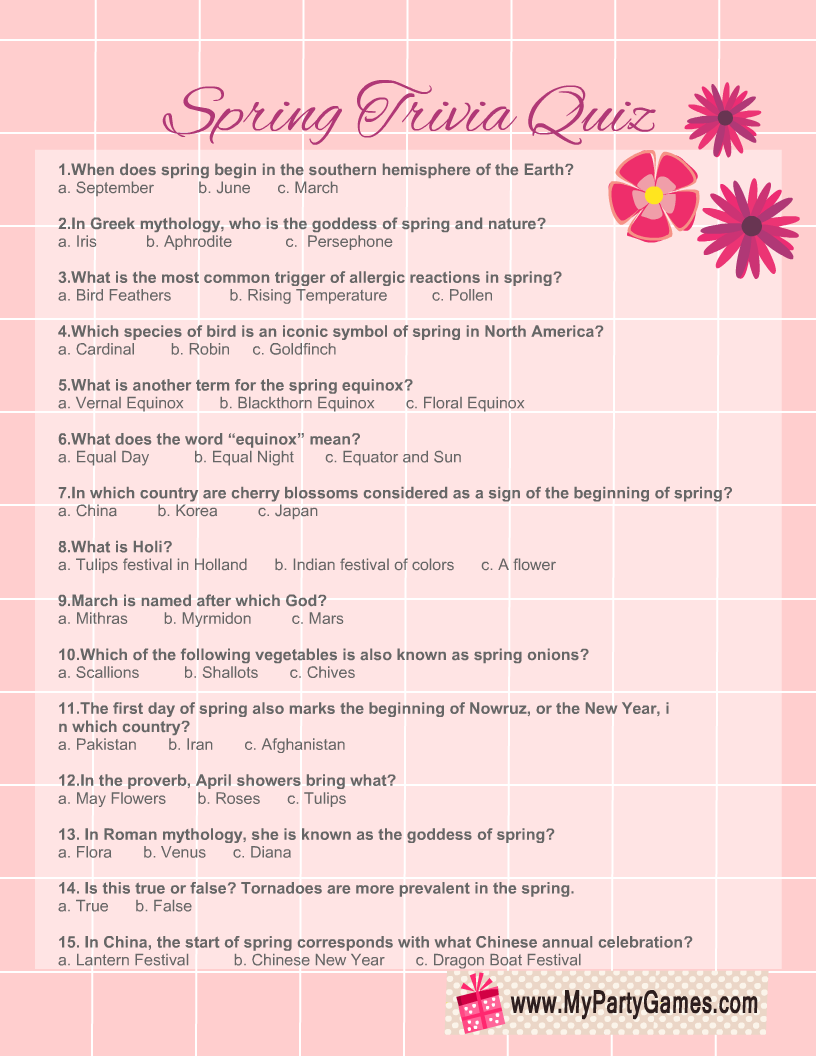 Here is the first free printable sheet for this Spring trivia quiz. This game card is in an adorable baby pink color and it is decorated with flowers. Just click on this thumbnail image and save the bigger printable sheet that will open up.
Spring Trivia Quiz Printable Game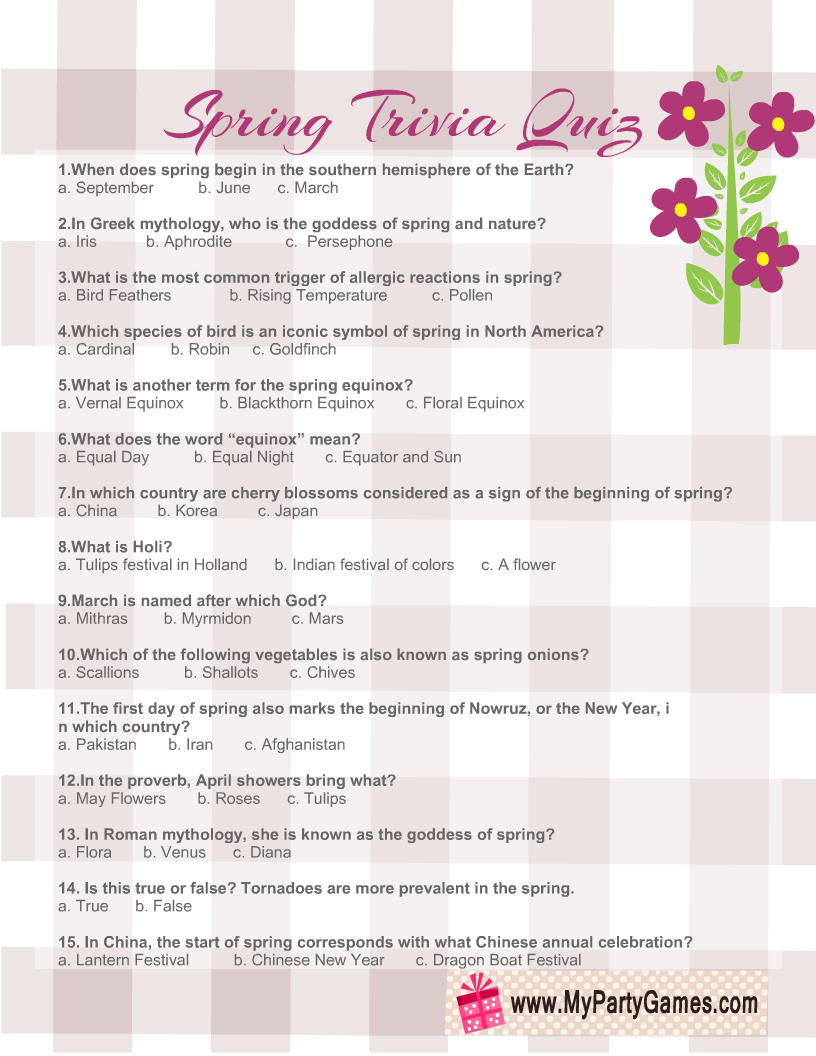 This is the second design for this trivia game. The questions on this game card are the same as they are in the game card that I have shared above but the design is different.
Spring Trivia Quiz Answer Key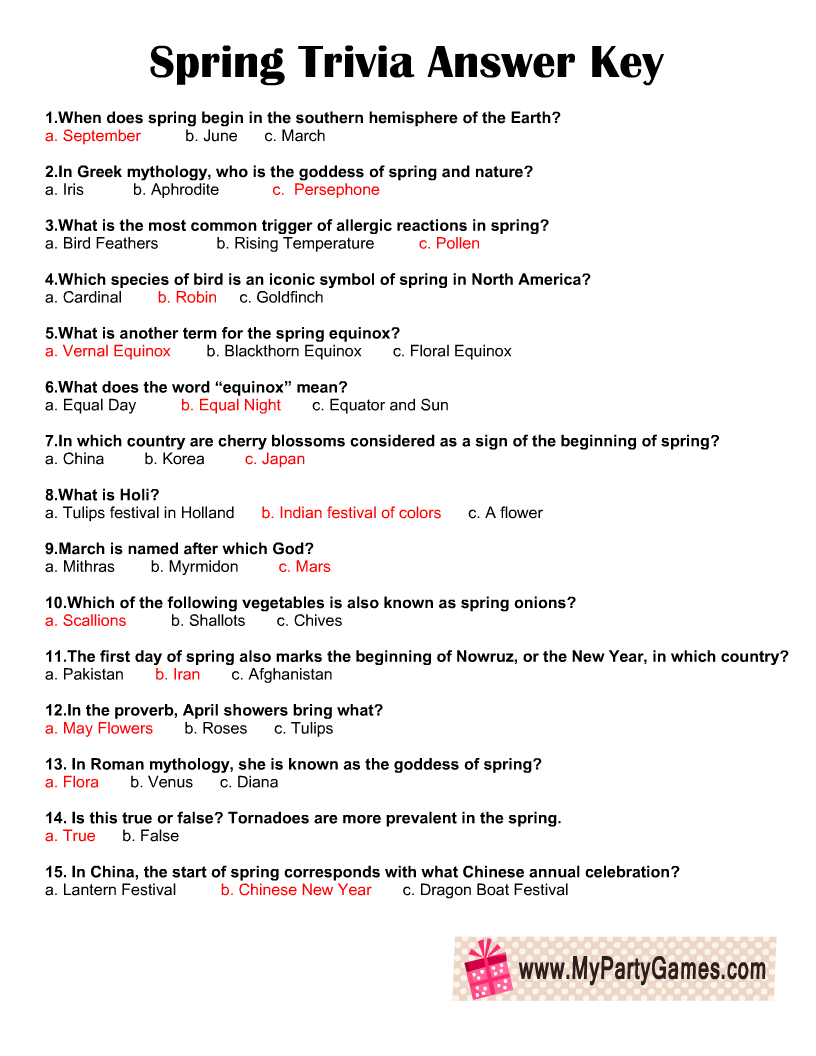 Here is the answer key to this spring Trivia quiz. You will need just one printed copy of this key. You can also save this key to your tablet or cellphone and use it to check the answers that are given by the players.