Today I am sharing a fun Free Printable Patriotic Scavenger Hunt Game. This game is excellent for younger kids. They can keep busy, move around the house or their block, and will get a chance to spend some time free from their gadgets. This game can be played on the 4th of July independence day, memorial day, or any other day when you want to revive the US patriotic spirit.
There are names of 18 different objects listed on this scavenger hunt card and also images of these objects are shared so even those kids can participate who cannot read or write words yet.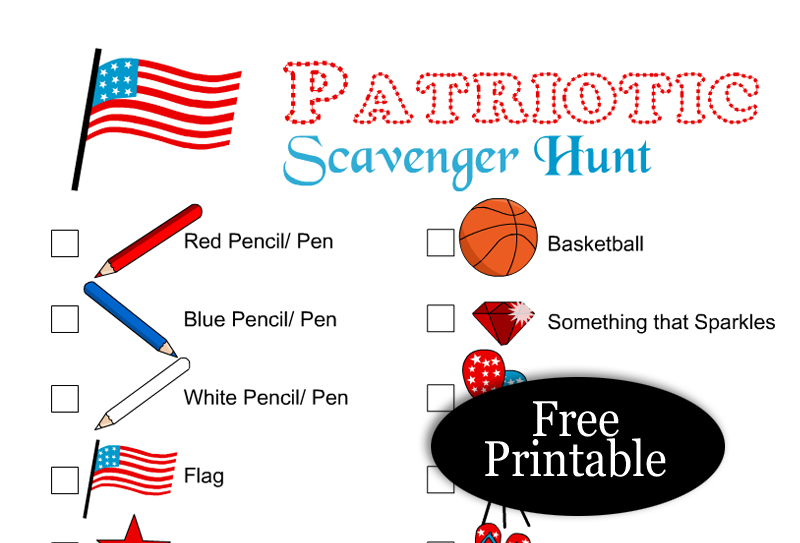 How to Play
Print and distribute the Patriotic Scavenger Hunt Game cards among the kids. Ask the kids to find each item that is listed on the game card and check it when they have found it. Assign an area within which they can perform the hunt. The kid who discovers the maximum number of items wins.
Free Printable Patriotic Scavenger Hunt Game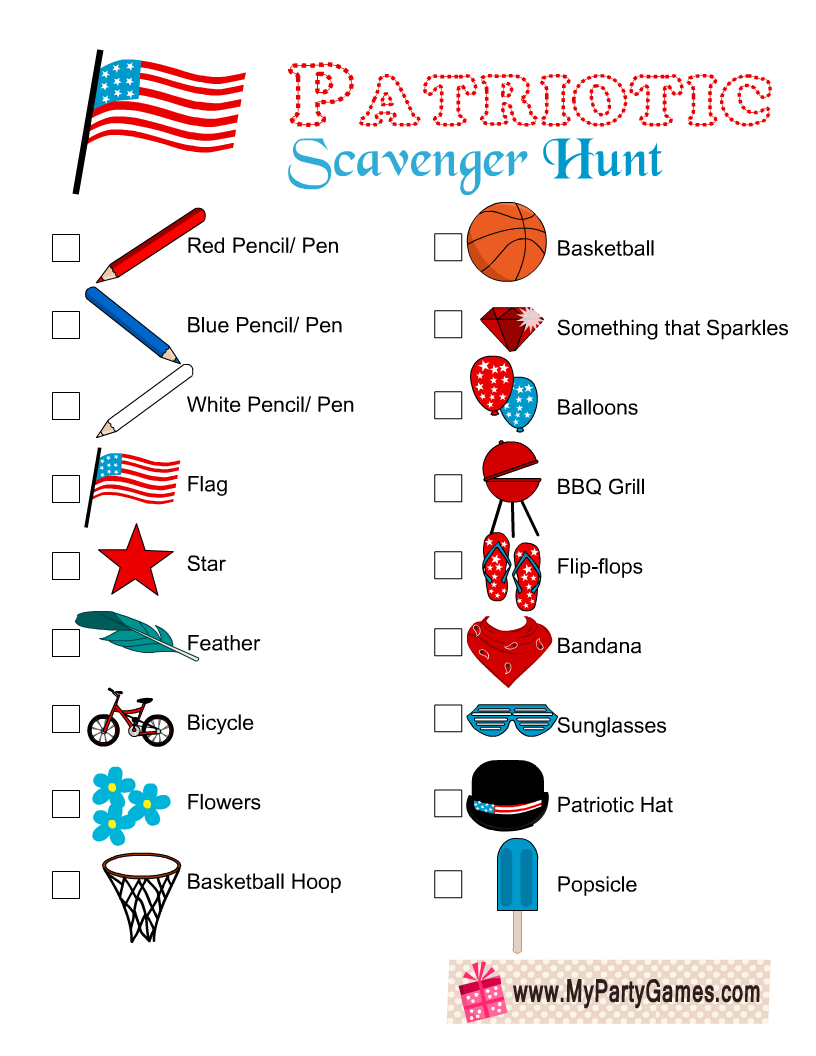 Here is the free printable card for this patriotic game. I have made original graphics for each item that kids have to go hunt for.
Just click or tap on the thumbnail image as per your device and save the bigger printable sheet.