Today I am sharing 3 Free printables for the Scattergories inspired game for Memorial day. Scattergories is a fun game and I have made its printables with relevance to Memorial day. There are 3 different words that players will have to use and the words are flower, brave, and soldier. There are 7 different categories that the players will have to make words for. You can download either all the words or only one free printable as per your choice.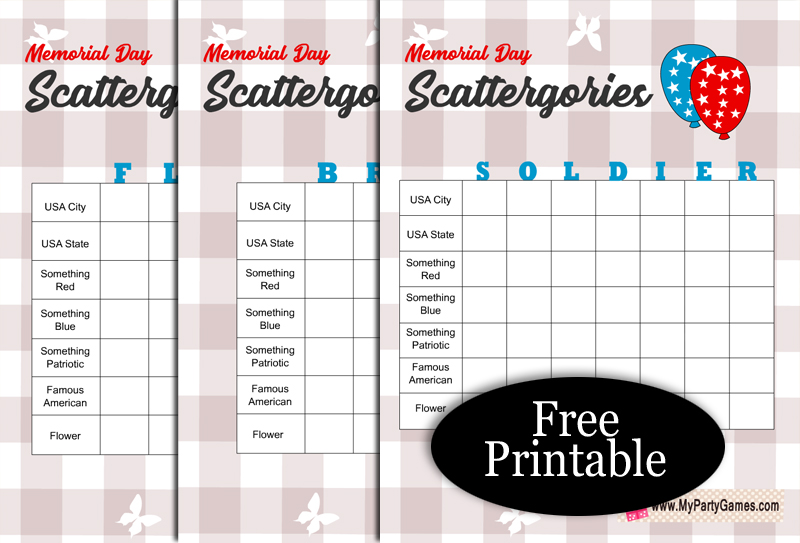 How to Play
Print and distribute these Scattergories game cards among the players. Give each player a pen or pencil and set the timer to 3 minutes or 5 minutes. Each guest will have to make unique words with each letter for each category within the assigned time. Players take turns reading their lists. Cross out any answers that matched the word made by another player. Players score one point for each answer not crossed out.
Free Printable Memorial Day Scattergories inspired Game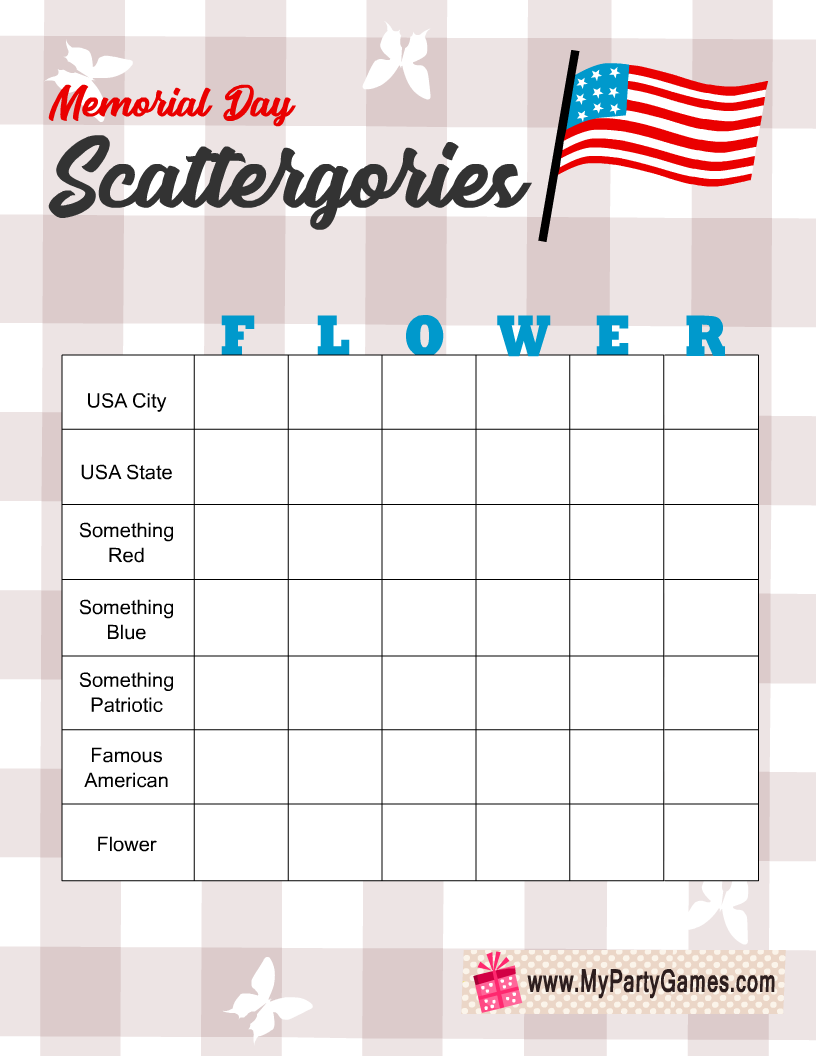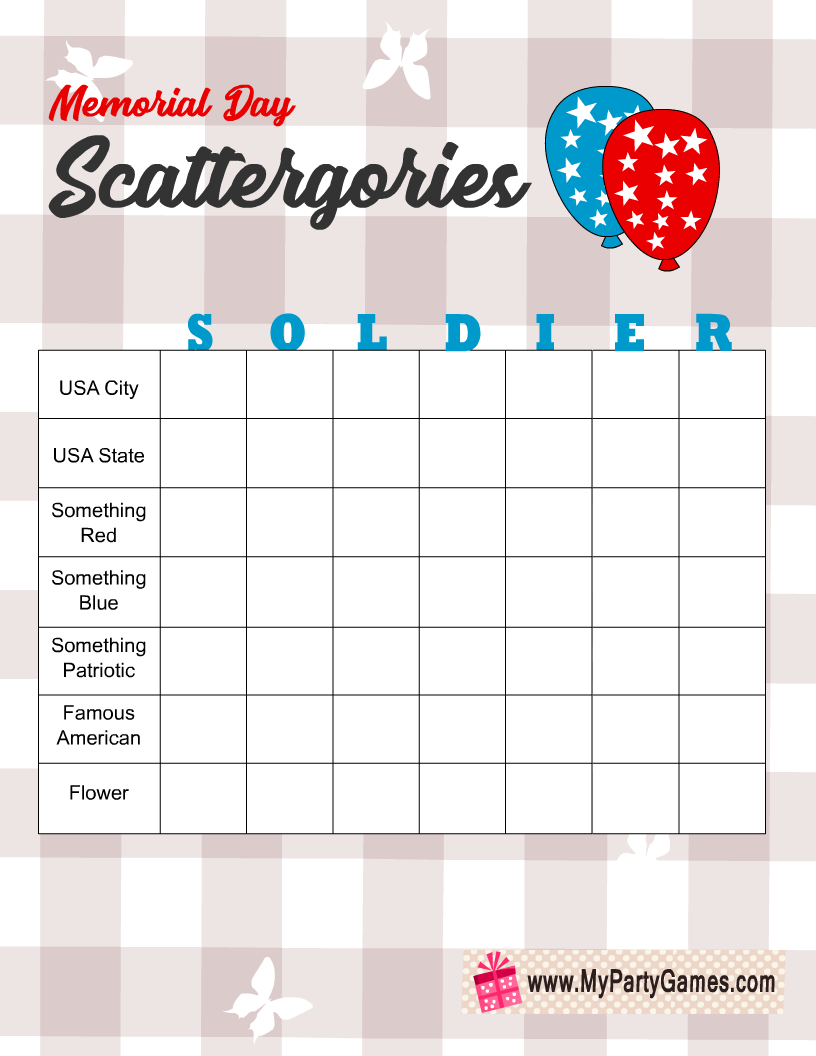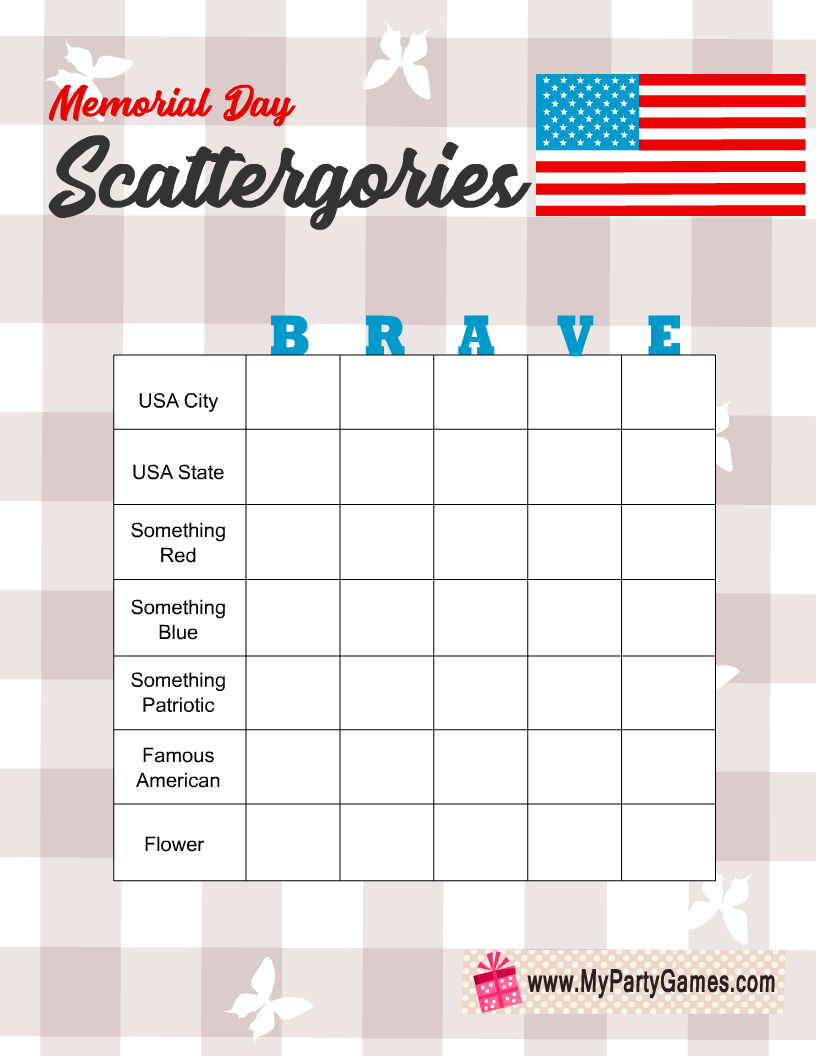 These are the three printable sheets for this memorial day game.
The categories are
USA City
USA State
Something Red
Something Blue
Something Patriotic
Famous American
Flower
You can click or tap on each printable sheet one by one and save the bigger high-resolution image.