Today I am sharing this fun and festive free printable Bingo game for 4th of July Independence Day. I have made colorful Bingo cards with US Independence Day related images. There are US flags, Balloons, flip flops and many other cute images on these Bingo cards. I am sharing these printable game files in a safe and secure zip folder that you can download on this page. There are 10 free printable Bingo cards with different images and one caller's checklist in this zip folder. You can extract it with any zip archive software. All the images that are used to make these Bingo cards are original and created by me. All the games that I am offering on this website are free for personal Use.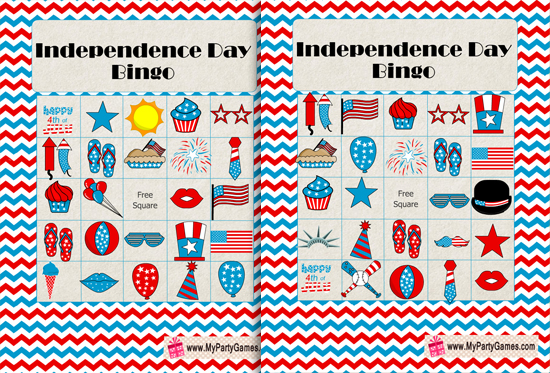 How to Play
Print the bingo cards according to the number of players. There are 10 different cards so if the number of players is more than 10, then you can play duplicate cards for them. Print and cut the images on the caller's checklist and put those in a jar. Shake the jar and take out the images one by one and show those to all the guests. The guests should mark that picture off their bingo cards. The person who marks off 5 images either horizontally, vertically, or diagonally first and yells 'Bingo' or 'God bless America' first will be the winner.
Free Printable Independence Day Bingo Cards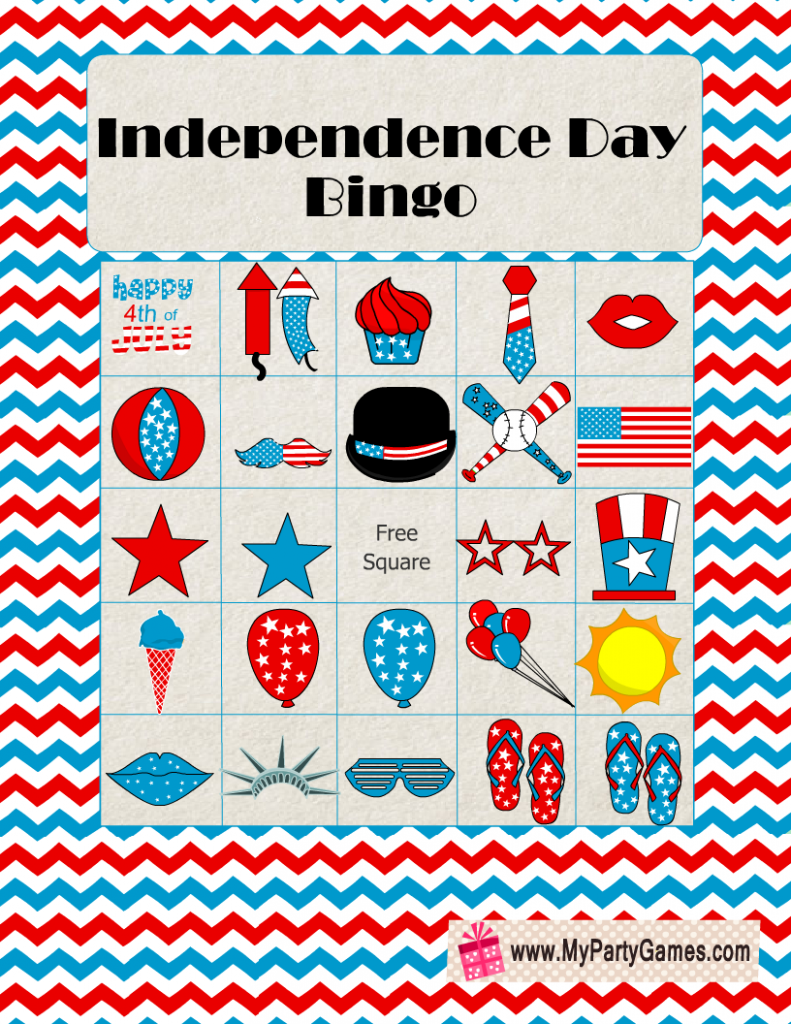 This is one of the 10 4th of July Bingo Cards that I have created for you. Just click on the thumbnail image that I have shared above and the compressed zip folder with the 10 bingo cards will download to your computer or cellphone. All these bingo cards are decorated with a red, blue, and white chevron pattern and there are cute Independence Day-related illustrations on each card.
Free Printable Independence Day Bingo Caller's checklist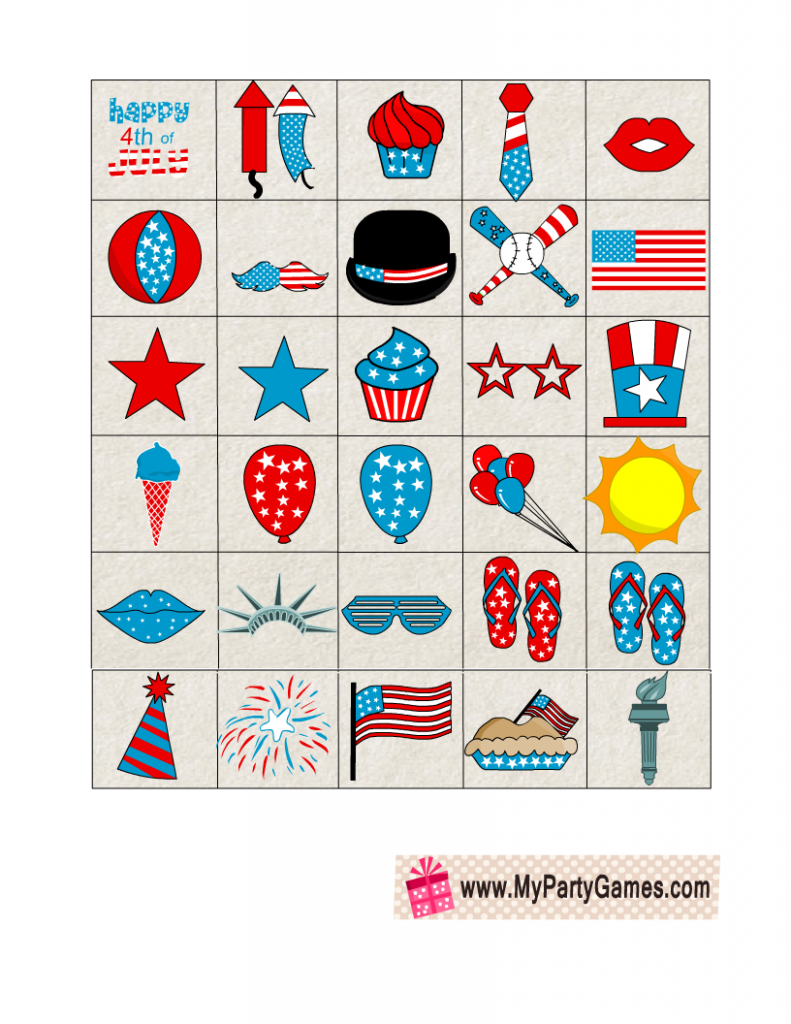 Here is the free printable Caller's checklist for this bingo game. I have enclosed this image in the zip folder as well but you can click on the thumbnail and save the checklist too.
I hope you will like this fun Picture Bingo game. Please do not forget to leave a comment. Also, pin the images on Pinterest.