I am sharing a Free Printable Mother's Day Crossword Puzzle with Solution Key on this page. I have made this word puzzle game in two different designs and you can print it using any color printer and regular printer paper. Word games help with memory, problem-solving, cognition, and creativity. This crossword puzzle game is also an excellent party game and the whole family can also play it together on Mother's day.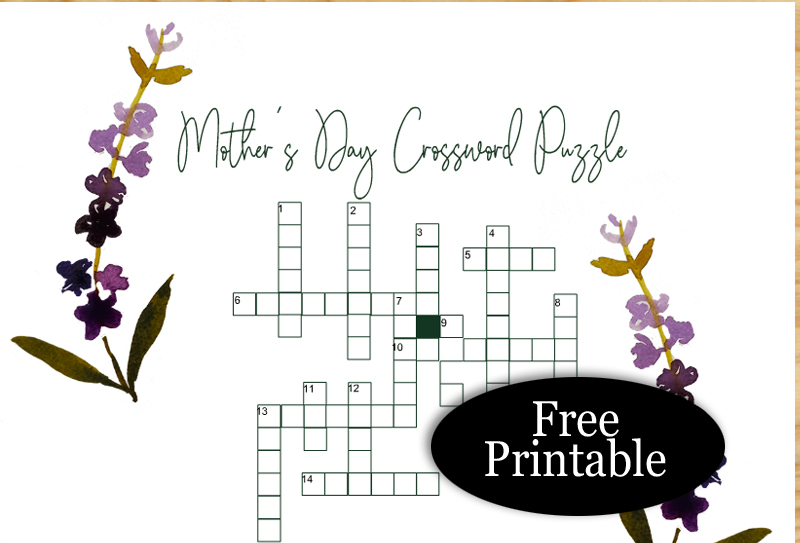 How to Play
Print and distribute the Mother's Day crossword puzzle sheets among the players. Ask the players to solve the puzzle with the help of the hints given on each sheet. The person who solves the puzzle first wins. This is also a great game for solo players. Try to see how quickly can you solve this puzzle if you are playing alone.
Free Printable Mother's Day Crossword Puzzle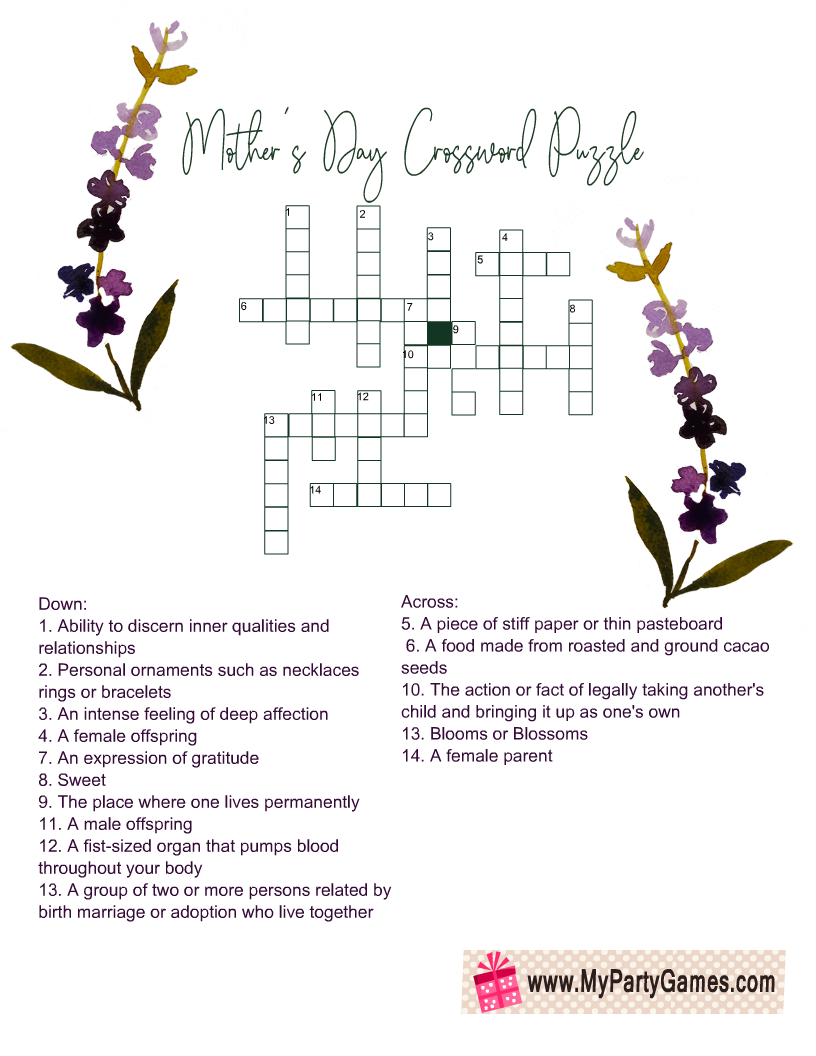 This is the first printable card for this mother's day word game. This game card is decorated with lavender branches that are painted in watercolor. There are 14 clues in this crossword puzzle and all of those are related to a mother's life.
Just click or tap on the thumbnail as per the specifications of your device and save the larger printable sheet when it will open up.
Printable Mother's Day Crossword Puzzle
This is the second design for this fun crossword puzzle. This game card has blue flowers at the top. This crossword puzzle has the same clues and puzzle boxes as they are in the card that I have shared above but the design is different.
Mother's Day Crossword Puzzle Solution Key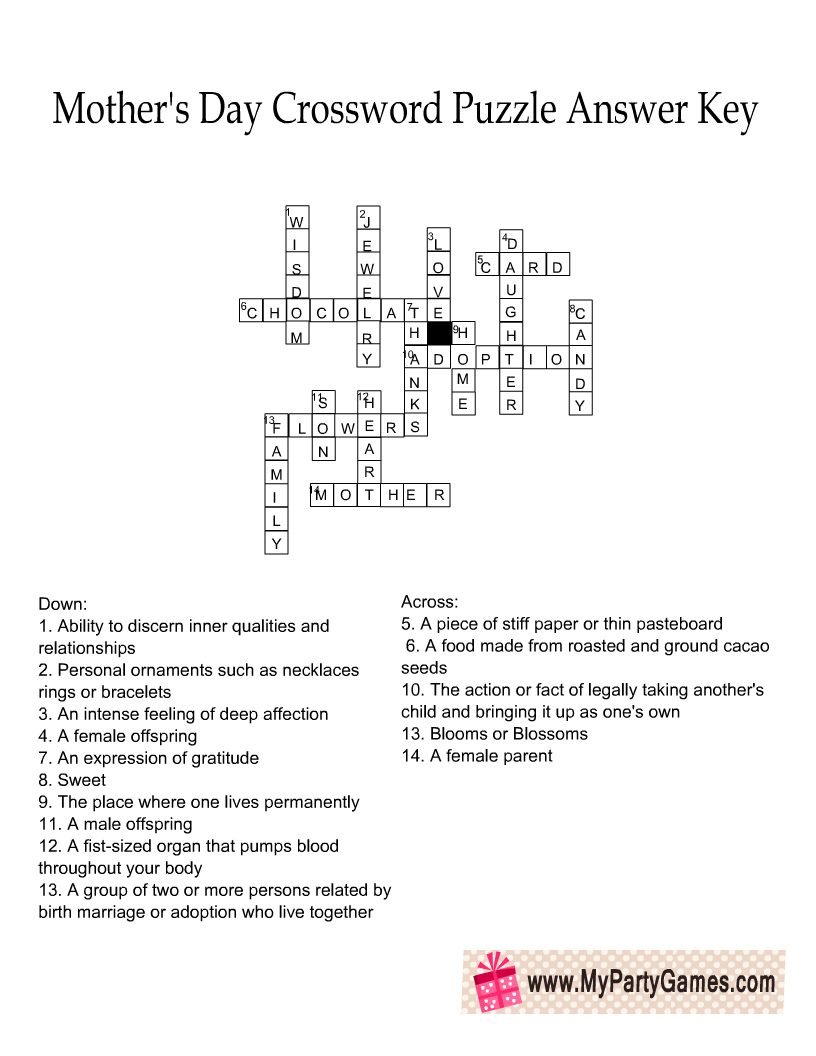 This is the solution key to this crossword puzzle. You can use this key if you feel stuck or if you want to check the solution made by the players. You need just one copy of this key and you can save that copy on your cellphone instead of printing it.