Many singers have sung songs about mothers and some of these songs are really famous. Today I am sharing Free Printable Mom Songs Game that you can play on Mother's Day. I have made printable sheets for this game in two different designs and I am also sharing an answer key to this game at the end of this page.
You can print the game in the design that you like more. You can play this game at a Mother's Day party, on your mom's birthday, or at any other get-together that is related to Mother's Day.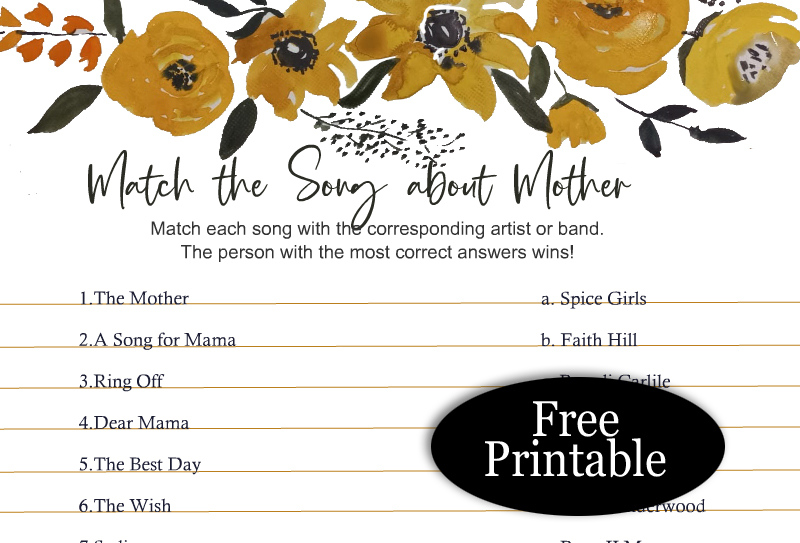 How to Play
Print and distribute the Match the Mother's Day Songs game sheets among the players. Ask the players to match the song title with the corresponding singer or artist. After all the players have finished writing, collect the sheets and check the answers with the help of the answer key that I have shared at the end of this page. The person who has matched the most songs correctly wins.
Free Printable Match the Mom Songs, Mother's Day Game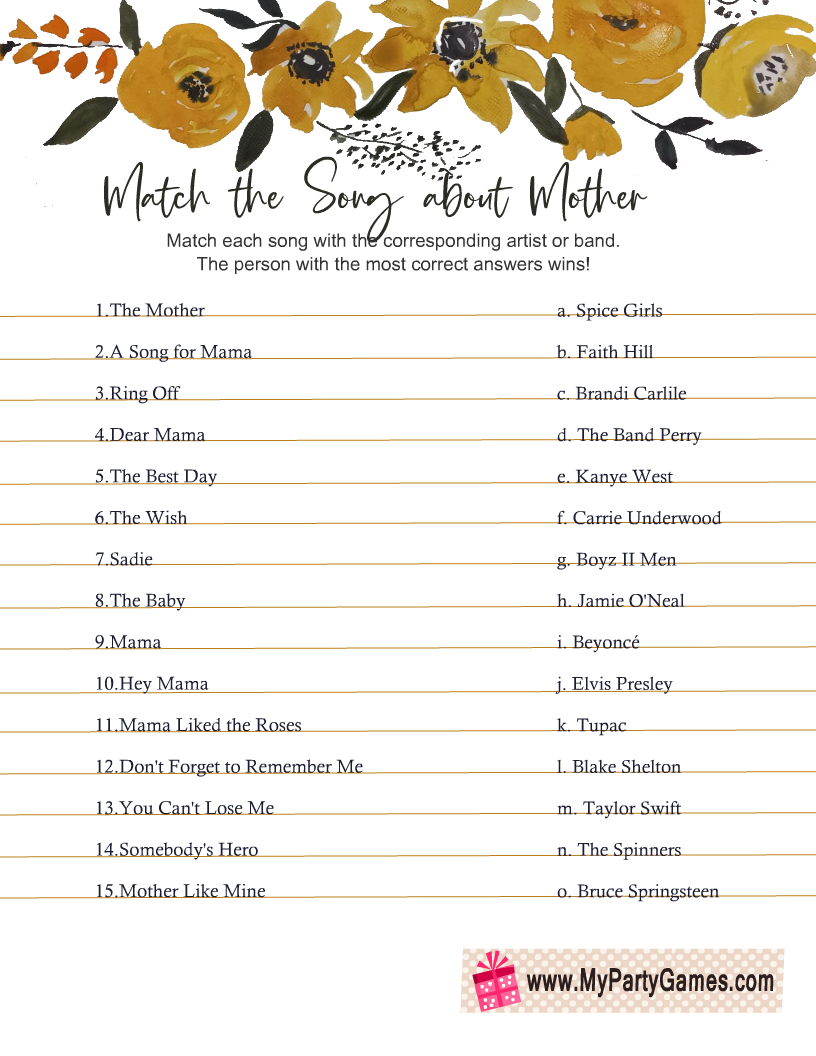 This is the first game card design for this Mom Songs Mother's Day game. This adorable game card is decorated with yellow flowers. You should just click or tap on this thumbnail image and the larger printable sheet will open up that you can print.
Match the Mom Songs, Mother's Day Game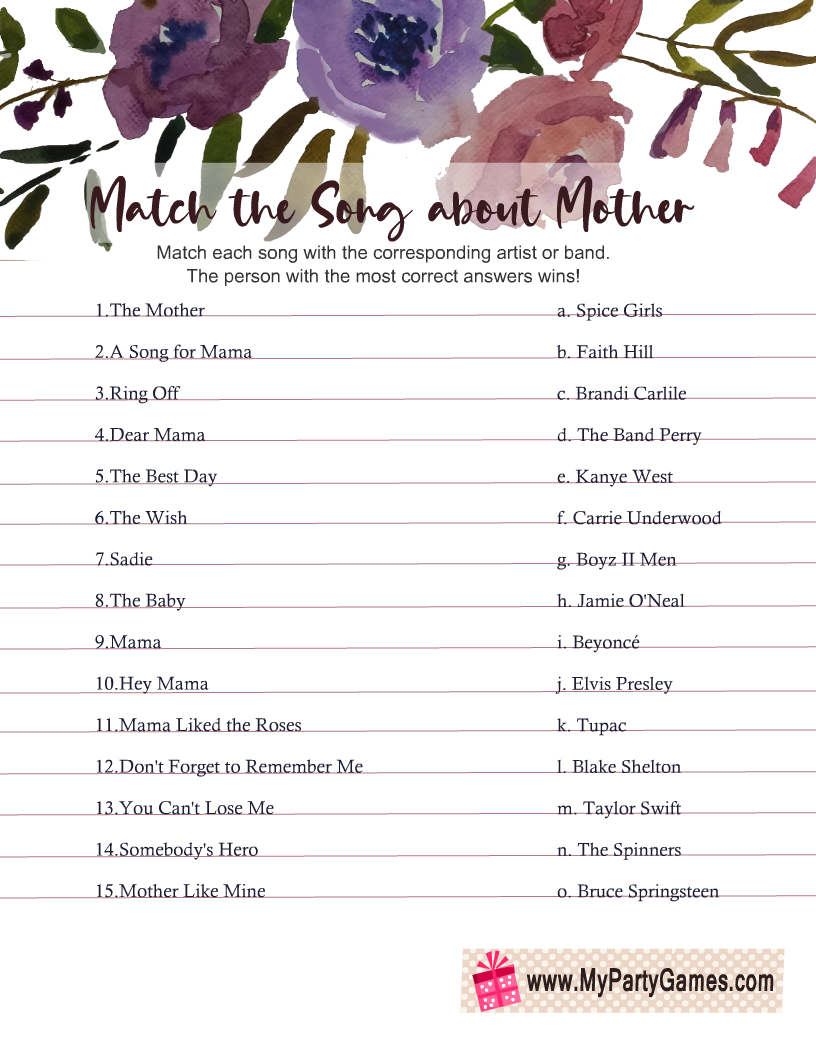 This is the second design for this Mother's Day "match the songs" game. This game card has the same list of the 15 songs about moms and 15 different singers and bands as that in the game card that I have shared above, but the design is different. This game card is decorated with colorful flowers and has a white background.
Match the Mom Songs, Mother's Day Game Answer Key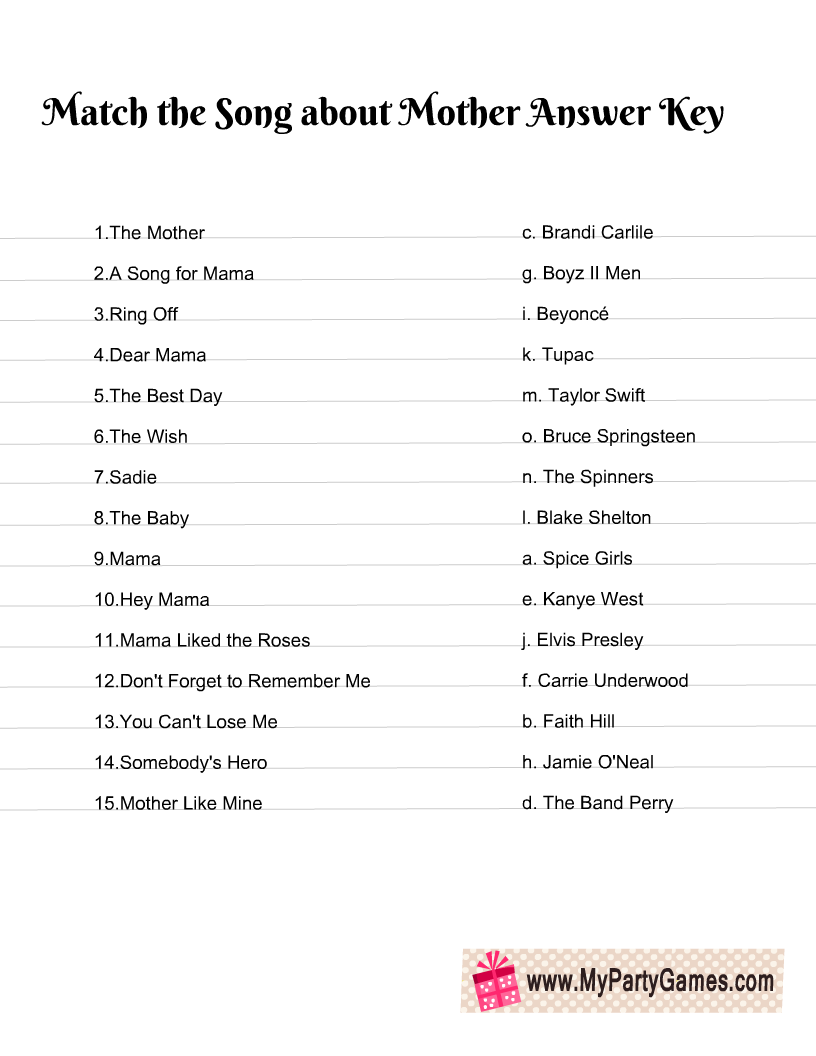 This is the answer key to this Mother's Day game. You need just one copy of this key so you can check the answers that are given by the players. You can also save a copy of this key to your cellphone or tablet instead of printing it.