Today I am sharing a fun Free Printable Wine Trivia Quiz with Answer Key. You can play this game at any party that is comprising of adults, be it a birthday party, a housewarming party, a baby shower party and obviously this is a perfect game for a wine tasting party. You can check the knowledge of your guests regarding different wines and grapes and also about some general facts related to wine. This is fun trivia and there are 12 different questions that your guests will have to answer. I have made this game in 3 different designs so you can pick and print this game in a design that you like. I am also sharing an answer key to this quiz at the end of this page. To save a game, just click on its thumbnail and then save the bigger image that will open up.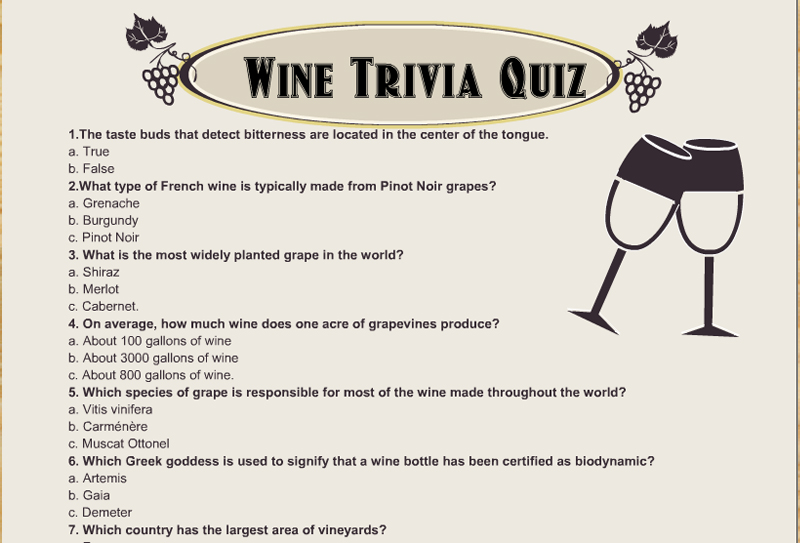 How to Play
Print and distribute the trivia quiz sheets among the guests. Ask them to answer each trivia question by choosing the right answer from the options. They can check it or circle it. At the end of the game, check their answers by consulting the answer key given at the end of the page. The person with most correct answers will be the winner.
Free Printable Wine Trivia Quiz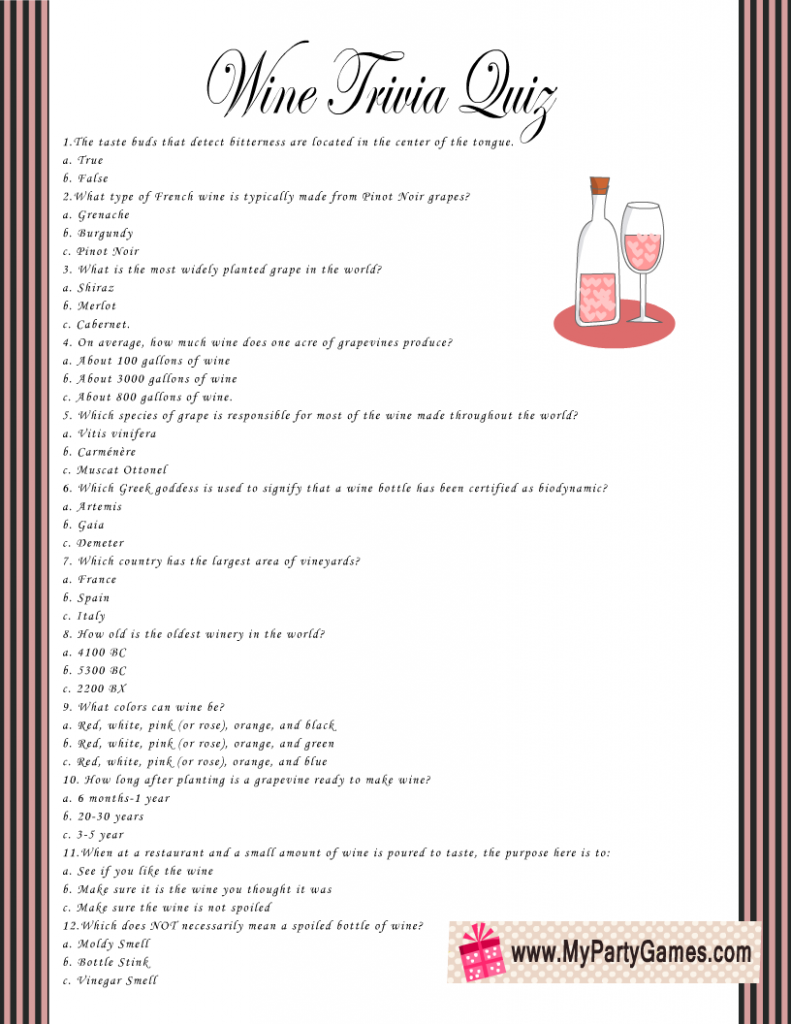 This is the first printable sheet for this wine trivia. This is a cute sheet and perfect for baby and bridal shower parties. Just click on the image that is above and the bigger high-resolution printable image will open up.
Wine Trivia Quiz Printable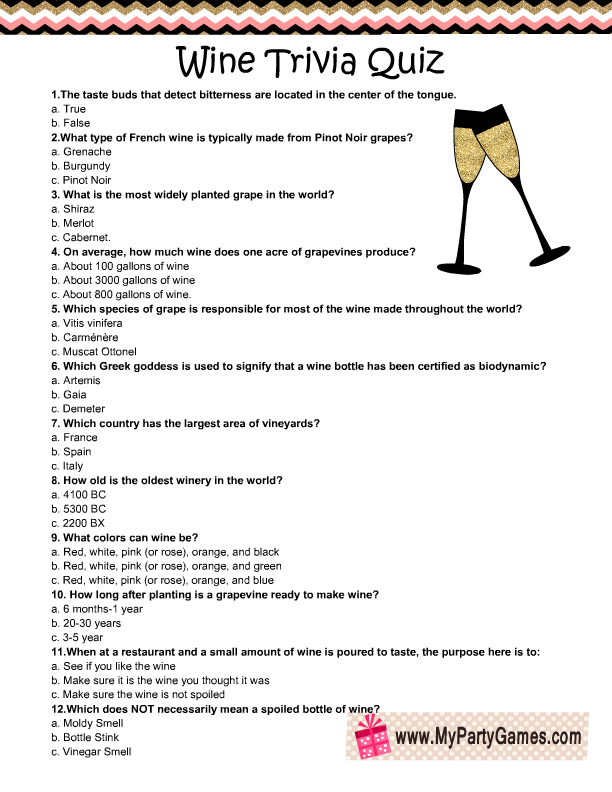 This is the second printable game card for this wine trivia quiz. This simple quiz card is decorated with a pink, white, black and gold chevron pattern and two glasses.
Wine Trivia Quiz Free Printable Party Game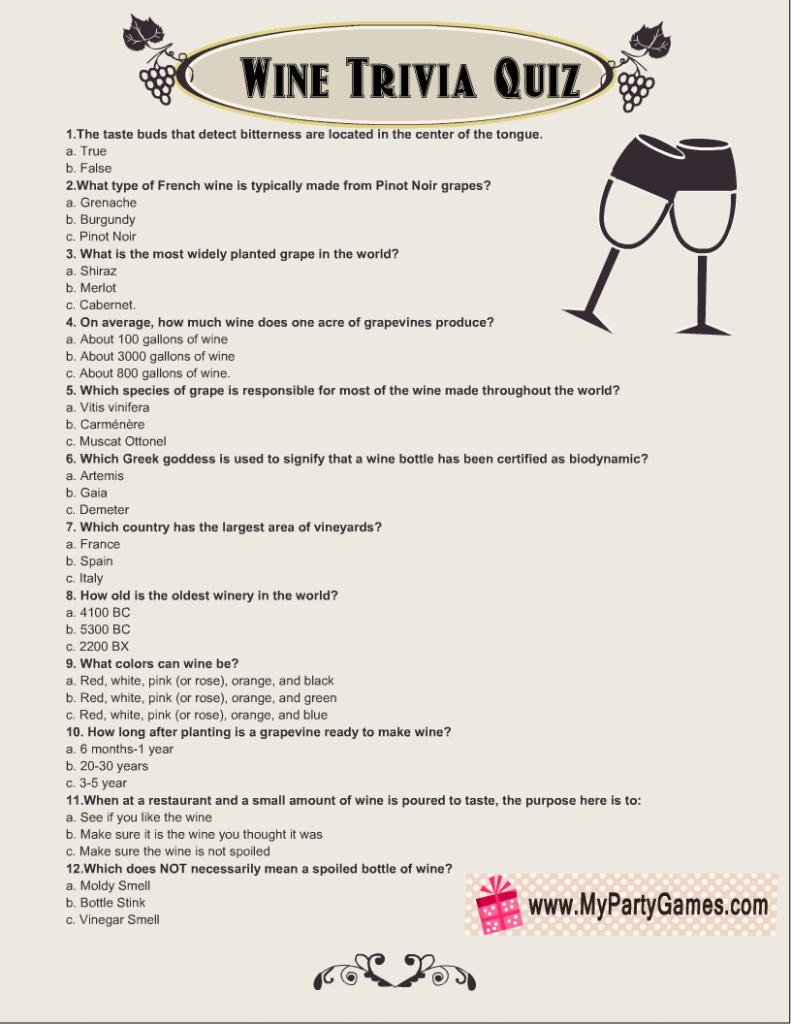 This is the third free printable design for this wine trivia quiz. This game card is made in vintage style. If you like this design more then click on this image and save the bigger one that will open up.
Wine Trivia Quiz Answer Key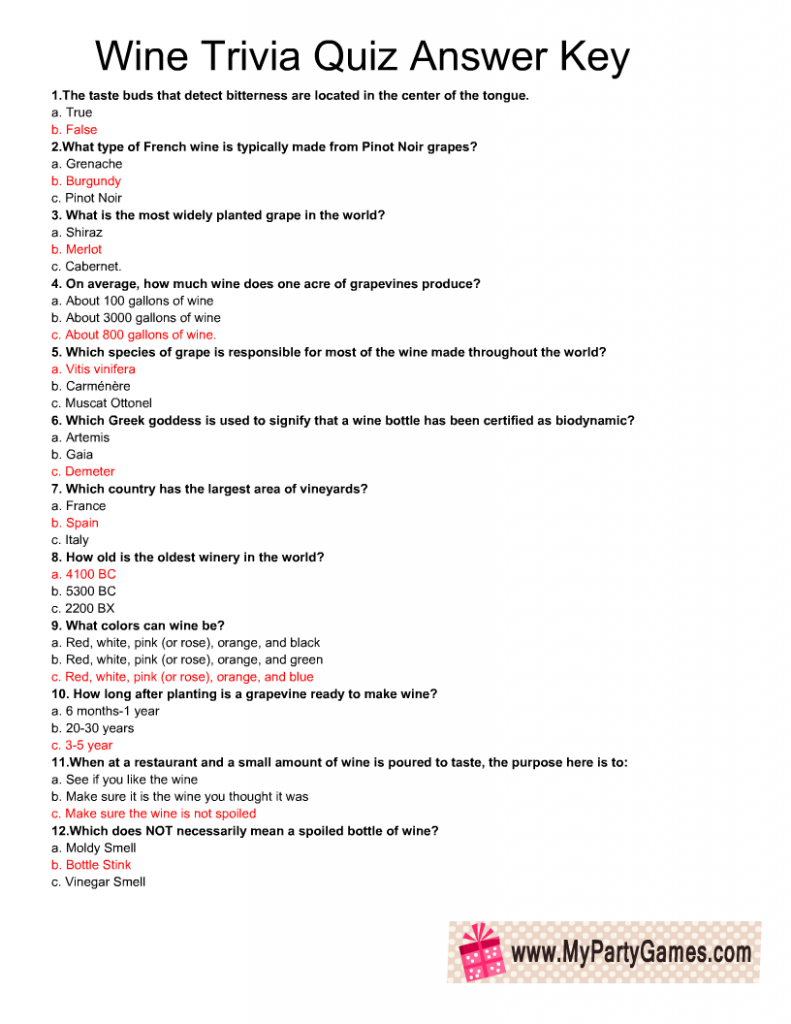 This is the answer key to this wine trivia quiz. The correct answers are highlighted in red. Click on this thumbnail and save the bigger printable image.