What's in Your School Backpack? is a contemporary school game that is perfect for the Back-to-School season. You can play this game in your classrooms at any time of the year. I have made free printables for this game in two different designs and you can print this game in the design of your choice.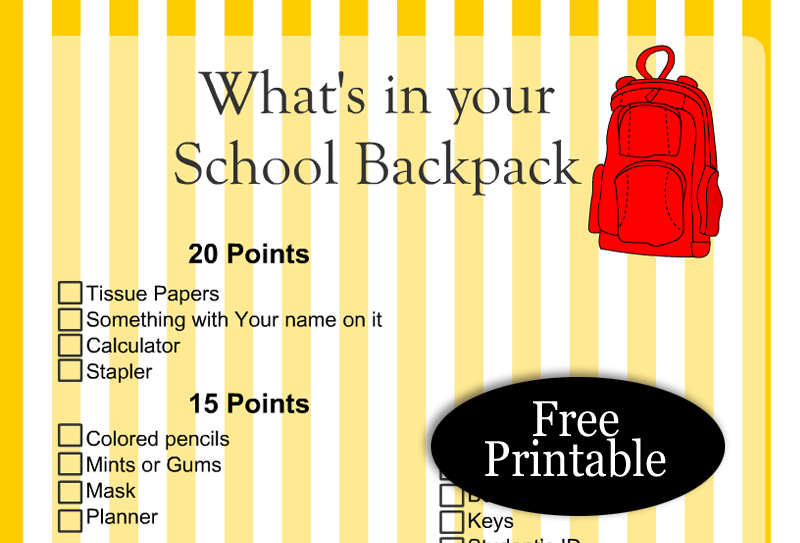 How to Play
Print and distribute the game cards among the players. Ask the players to check the items on the game sheet that they have in their school backpacks. Each player will count their total and the player with the highest score wins. Any participant will be obligated to show the item in their backpack if the other players doubt or demand them to show it.
Free Printable What's in Your School Backpack? Game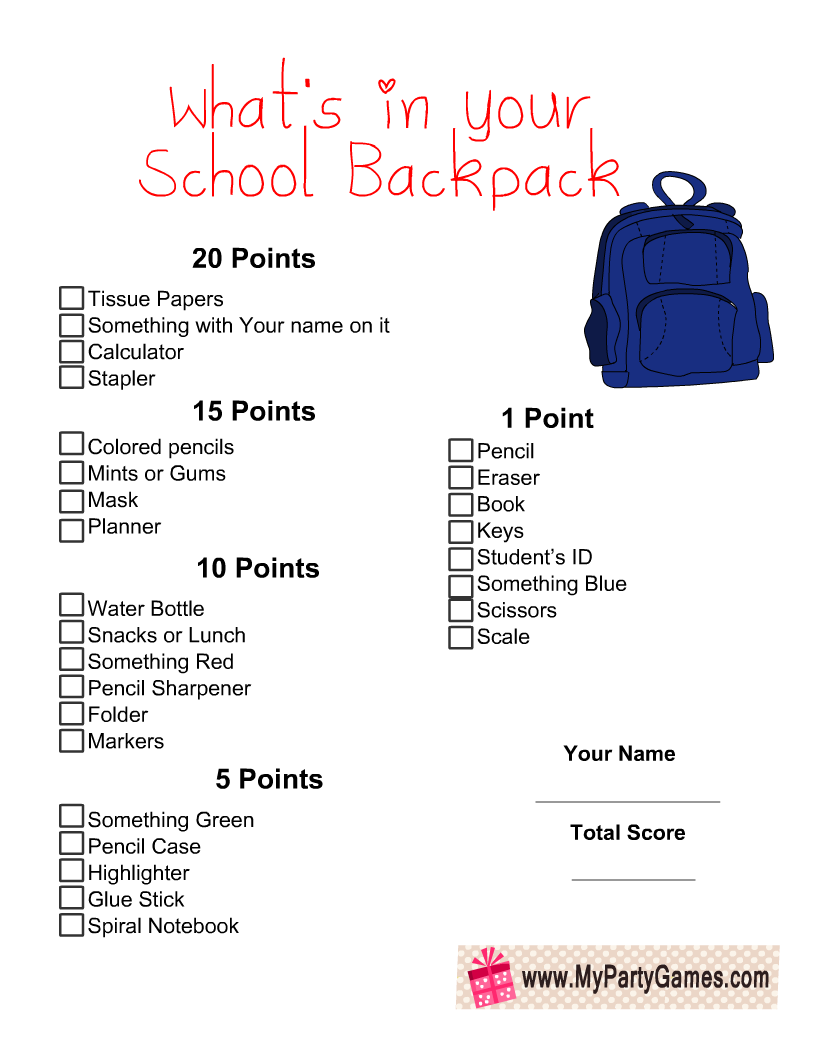 This is the first design for this school game. This is a printer-friendly design as this game card has a white background and it has an image of a school backpack made on it.
What's in Your School Backpack? Free Printable Game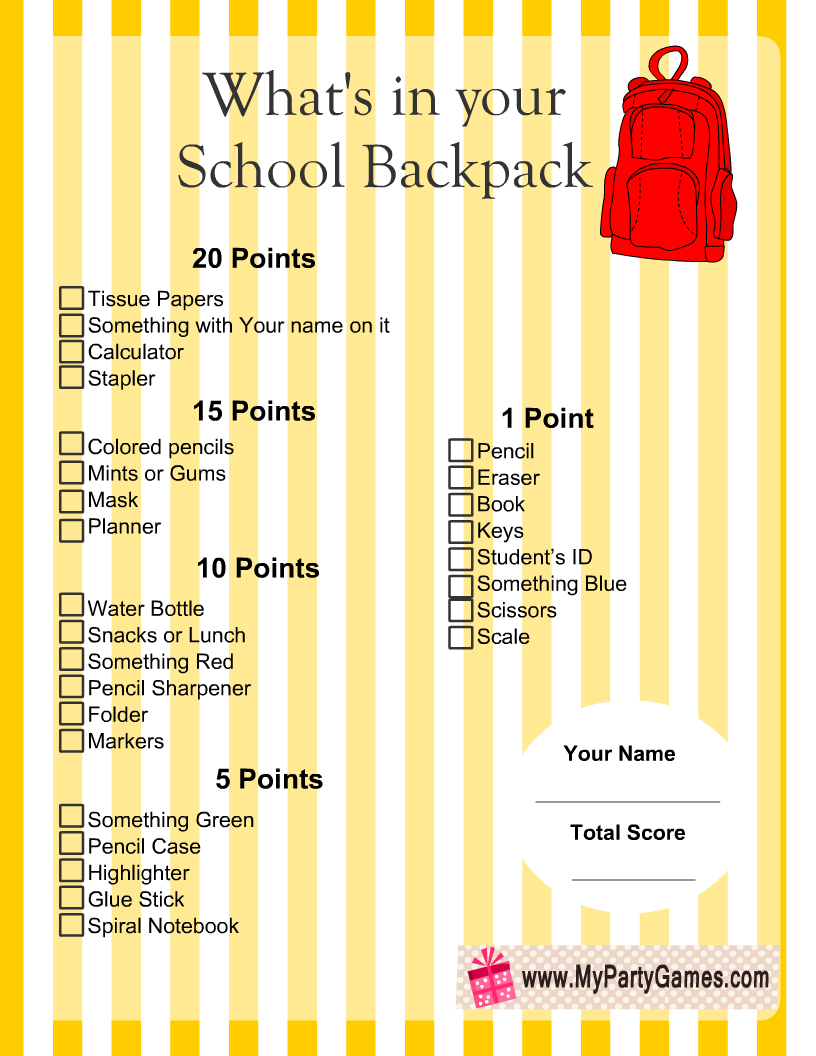 This is the second printable design for this game. This game card has a yellow and white striped background and it is decorated with an image of a red backpack.