I am sharing a Free Printable Back-to-School Would You Rather? Game in two different designs. You can play this game at your school and also at your home. This game is also called this or that game and this or that game. I have made free printables for this game in two different designs and you can print this game in the design that you like better.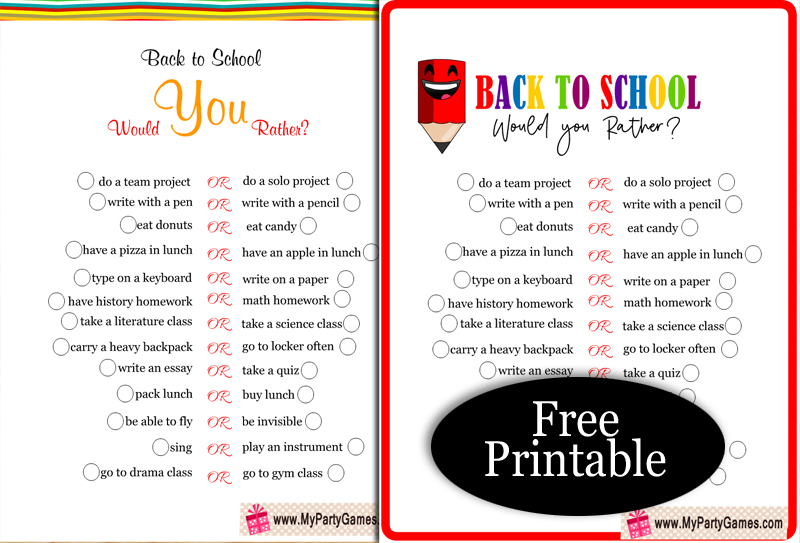 How to Play
Method 1: Give each player a worksheet and ask them to check the option that they prefer more. After that collect all the sheets and see which two players have chosen the most identical options and which player is most unique.
Method 2: Declare one player the guest of honor and the players will try to guess the choices that the guest of honor would rather make. The players whose answers match with the guest of honor the most win.
Free Printable Back-to-School Would You Rather? Game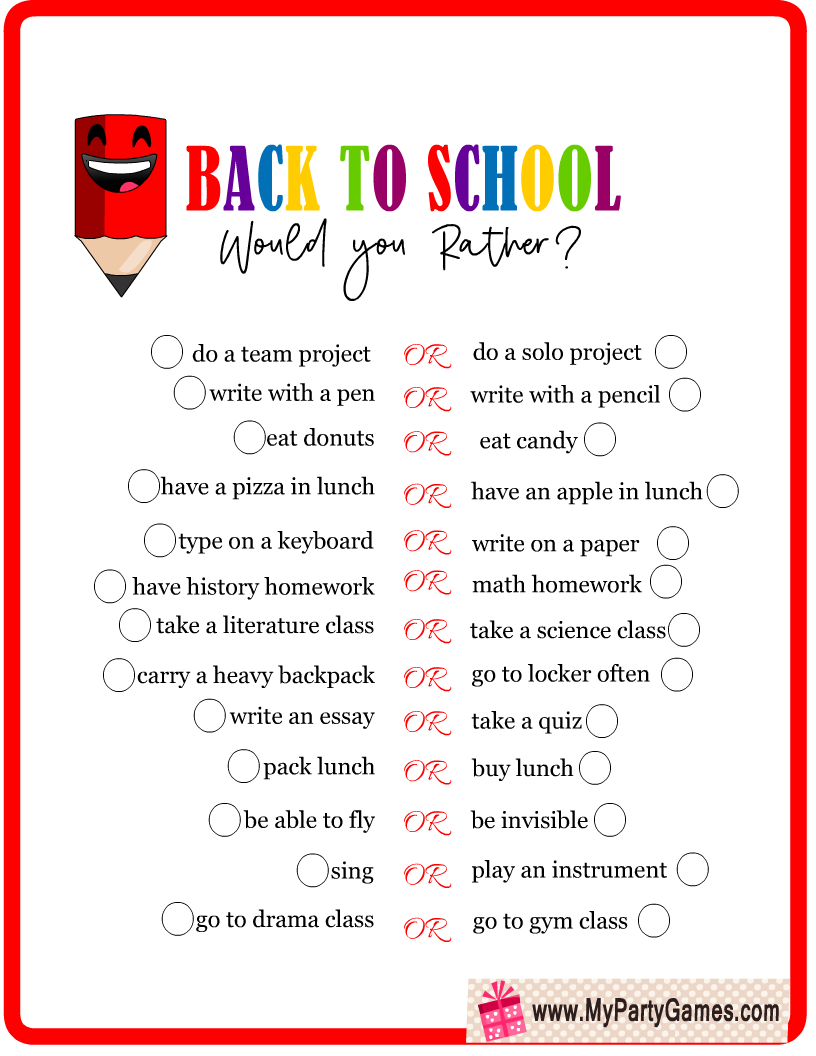 This is the first printable sheet for this fun would you rather? game. This game card has a red background and it is decorated with a picture of a cute laughing pencil. You should just click or tap on this thumbnail as per your device and save the larger printable sheet that opens up.
Back-to-School Would You Rather? Game Printable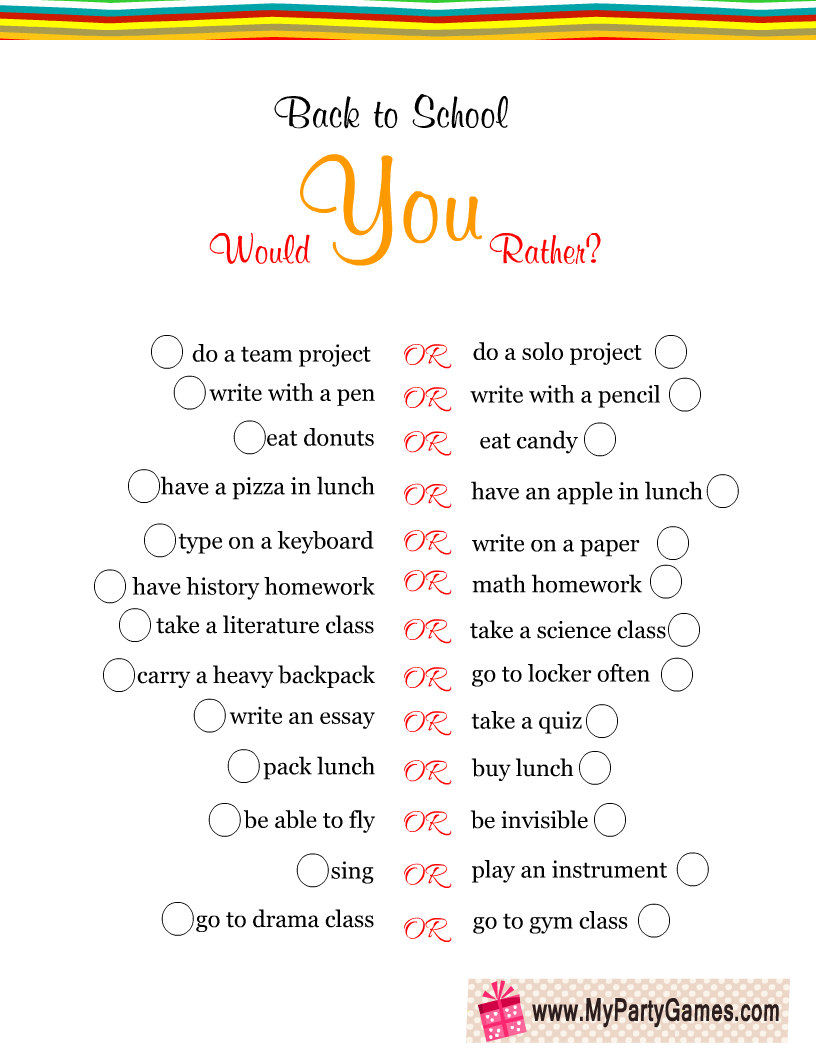 This is the second design for this Back-to-School would you rather? Game. This game card has a white background and a colorful chevron pattern at the top.