Veterans Day is a federal holiday in the United States observed annually on November 11, for honoring military veterans of the United States Armed Forces. Today I am sharing a Free Printable Veterans Day Trivia Quiz with Answer Key. I have made this trivia quiz in two different designs and you can print it by using a printer at your home. There are 12 multiple choice trivia questions related to veterans day in this quiz. I am also sharing an answer key to this quiz at the end of this page that you can use for reference.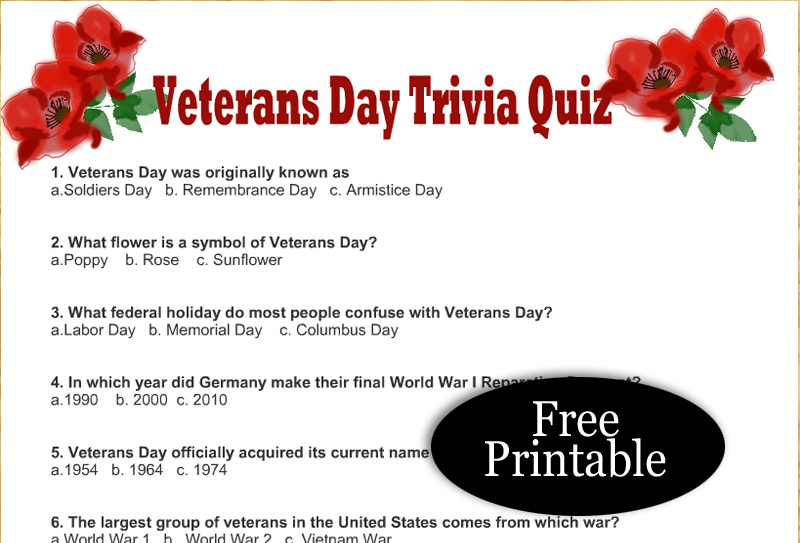 How to Play
Print and distribute the trivia quiz among the players. Ask the players to choose the correct answer from the multiple choices given below each question. Collect the sheets and check the answers that are given by the players. The person with the most correct answers wins.
Free Printable Veterans Day Trivia Quiz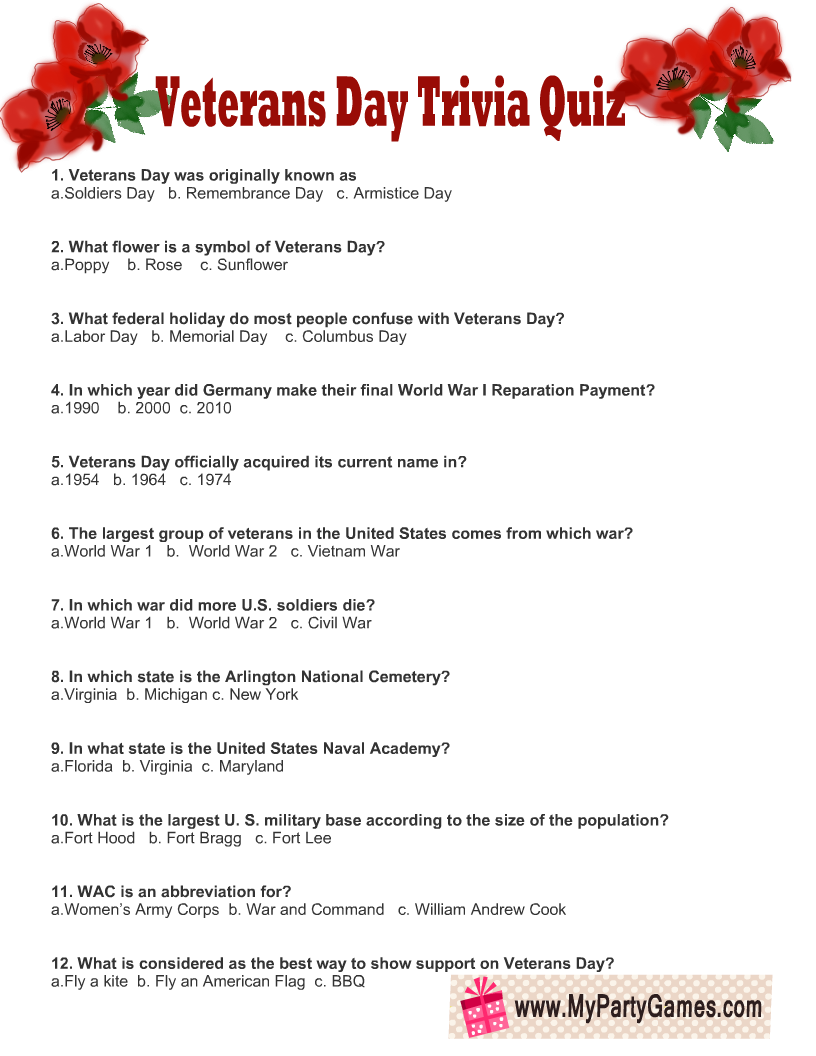 Here is the first free printable sheet for this Veterans day Trivia quiz. This game card is simple in design and it is decorated with poppy flowers.
Just click or tap on the thumbnail image and save the bigger high-resolution printable image that will open up.
Veterans Day Trivia Quiz Printable
Here is the second printable sheet for this trivia quiz. This game card has a gold border and this quiz worksheet is decorated with an image of a US flag.
Veterans Day Trivia Quiz Answer Key