Today I am sharing a Free Printable 80s General Trivia Quiz with Answer Key. I have also made an 80s Music Trivia Quiz and 80s Movie Trivia Quiz that you can also download. These 80s trivia quizzes are perfect for an 80s-themed party, birthday party of an 80s lover, get-togethers of 80s lovers, and for any family game night where 80s kids are getting together. There are 12 multiple choice questions related to the 80s and the players have to choose the correct option.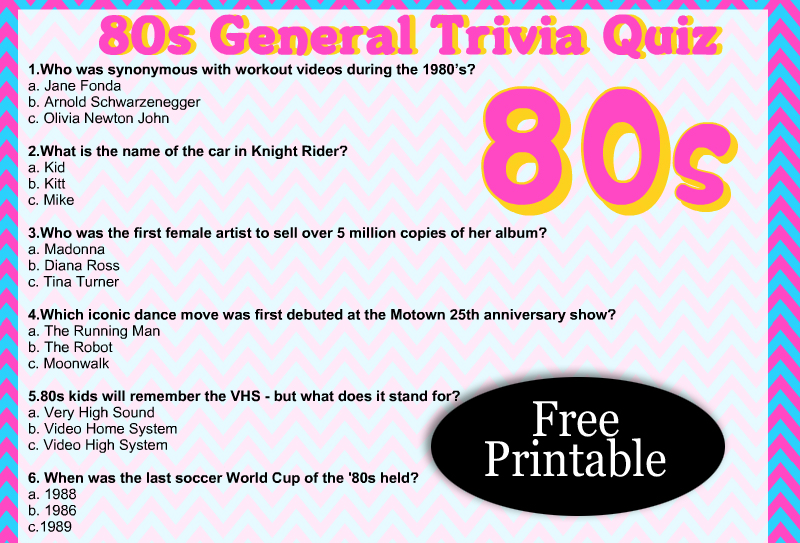 How to Play
Print the general trivia quiz cards according to the number of players and distribute the game sheets among them. Ask the players to check or circle the correct answer from the options given below each question. You can also assign a time limit to make this game more challenging. Collect the sheets and check the answers that are given by the players. The person with the most correct answers wins.
Free Printable 80s General Trivia Quiz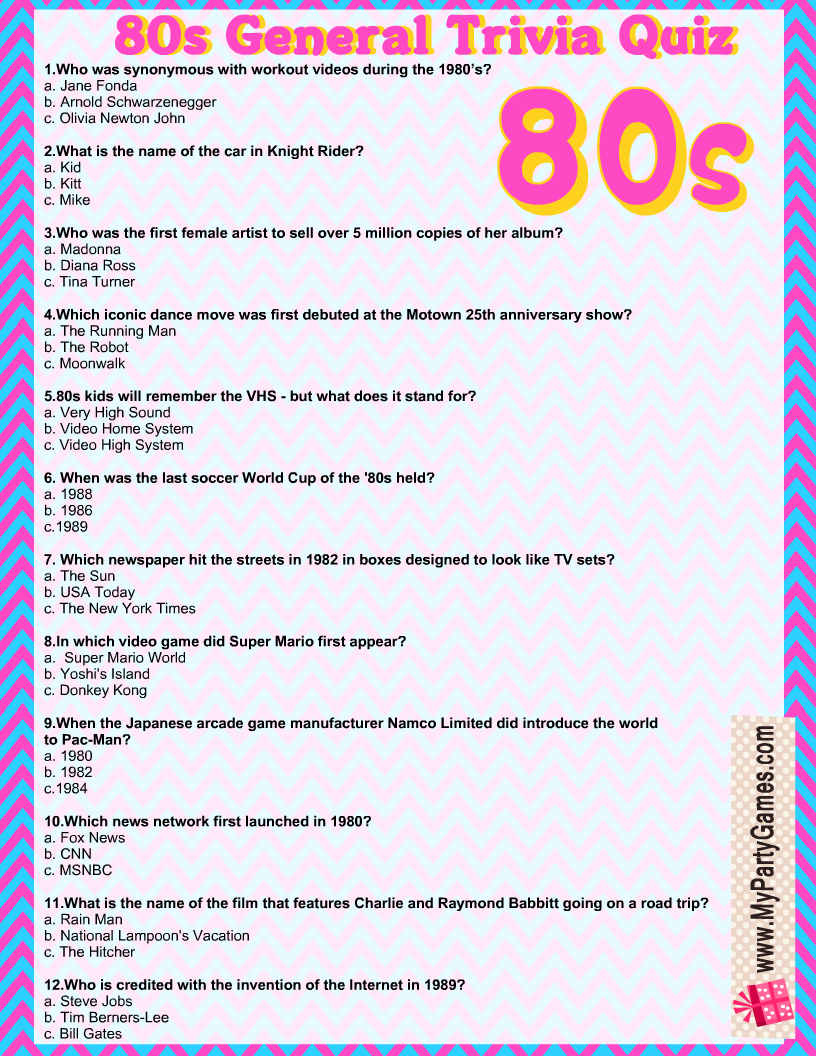 This is the printable trivia sheet for this 80s general trivia. This cute trivia quiz sheet has a chevron background. Just click or tap on this thumbnail image as per your device and save the bigger printable sheet.
80s General Trivia Quiz Answer Key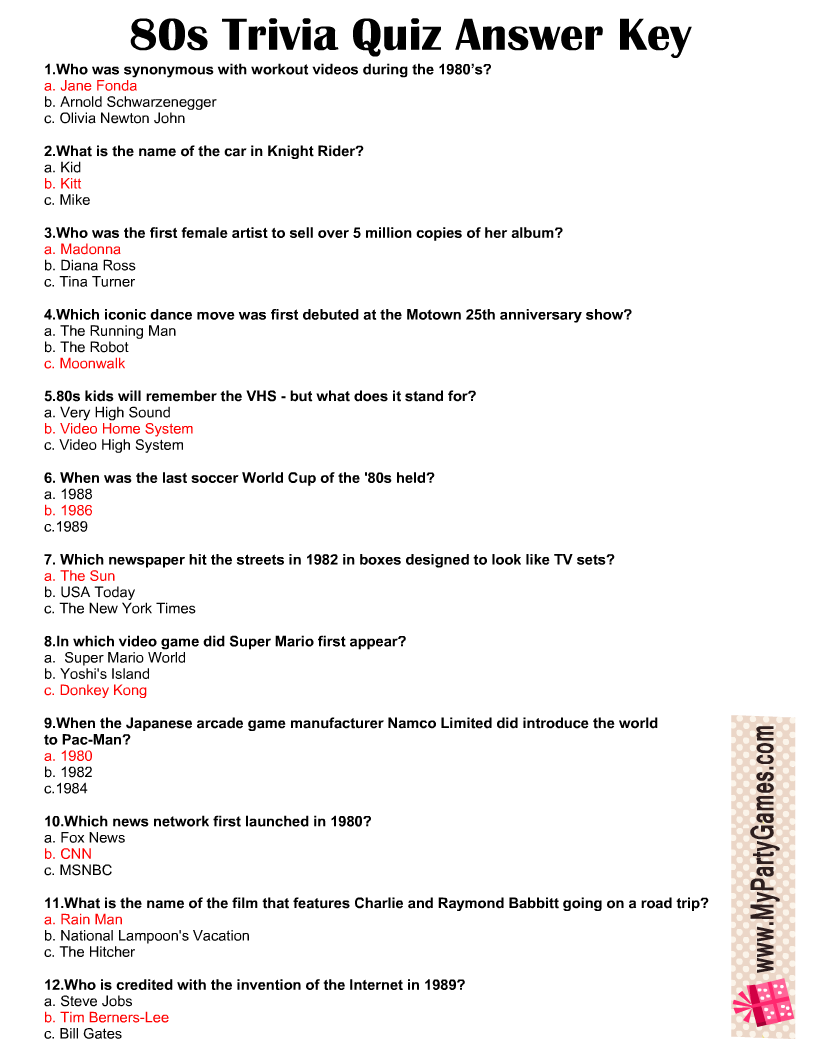 Here is the answer key to this trivia quiz. All the correct answers are highlighted in red color. Only one copy of this answer key will be needed.
Please pin the thumbnails of my posts on Pinterest and share the links to the posts on social media platforms.