Today I have prepared this Free Printable Father's Day Trivia Quiz with Answer Key. Trivia quizzes are fun and a nice way to have fun with the family at after-dinner game time and at family game nights.
I have prepared this Father's Day Trivia Quiz in two different designs and you can use this quiz sheet to have fun on father's day, on your dad's birthday, and also on any other day when you are looking to have some family fun.
This game is more suitable for adults than kids as there are some difficult multiple-choice trivia questions that are related to father's day.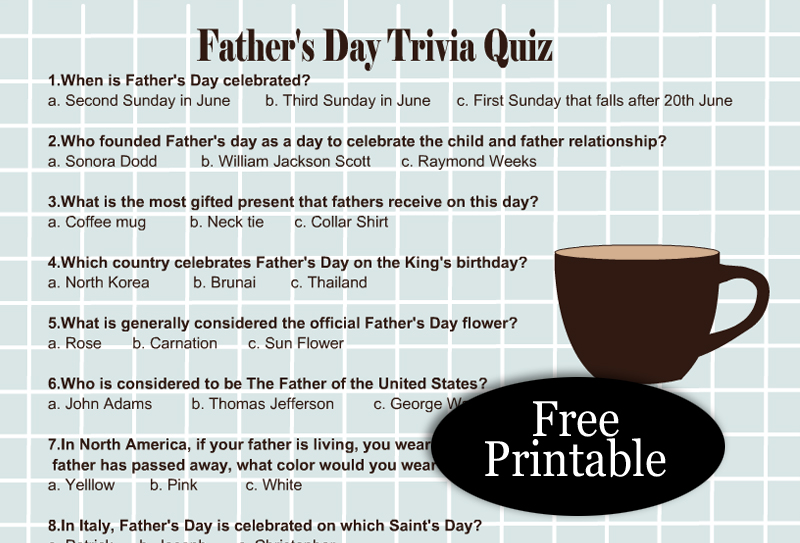 How to Play
Print the trivia quiz sheets in the design of your choice and distribute these among the players. Ask the players to choose the correct answer among the choices given below each trivia question.
You can check the answers with the help of the key that I am sharing at the end of this page. The player with the most correct answers wins.
Free Printable Father's Day Trivia Quiz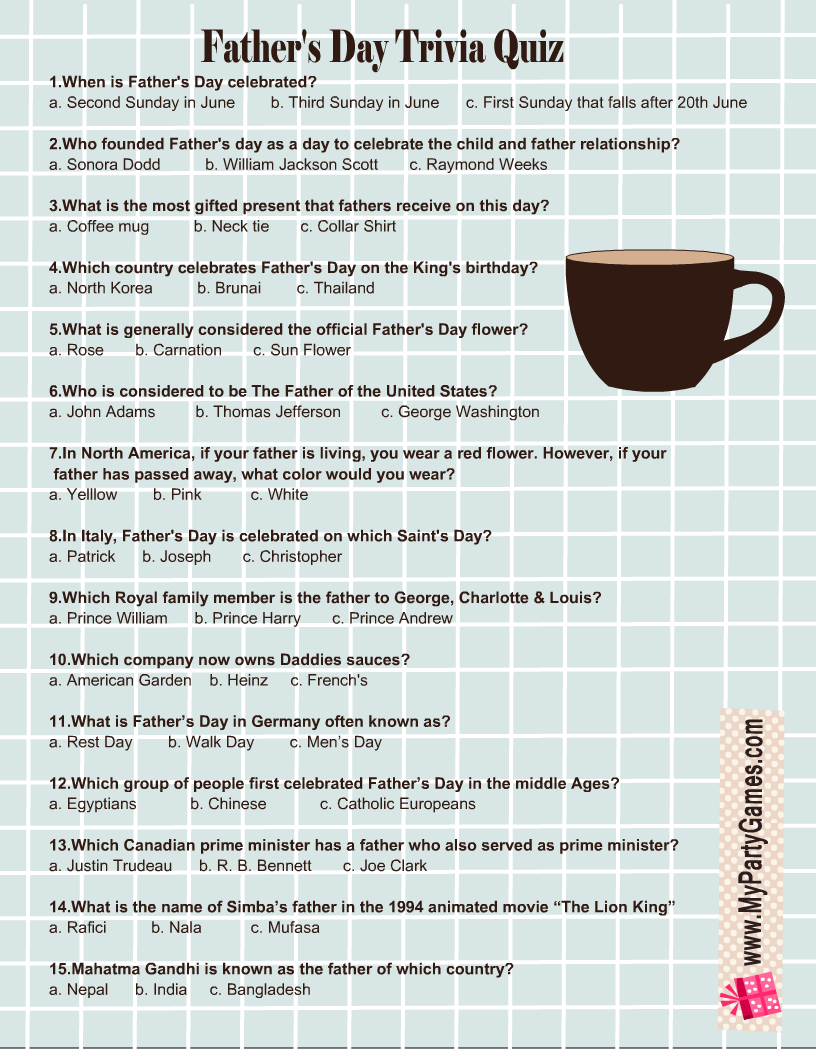 This is the first printable game card for this father's day trivia quiz. This cute game card is decorated with a big coffee mug.
Just click or tap on this thumbnail image as per your device and the bigger high-resolution game card will open up.
Father's Day Trivia Quiz Free Printable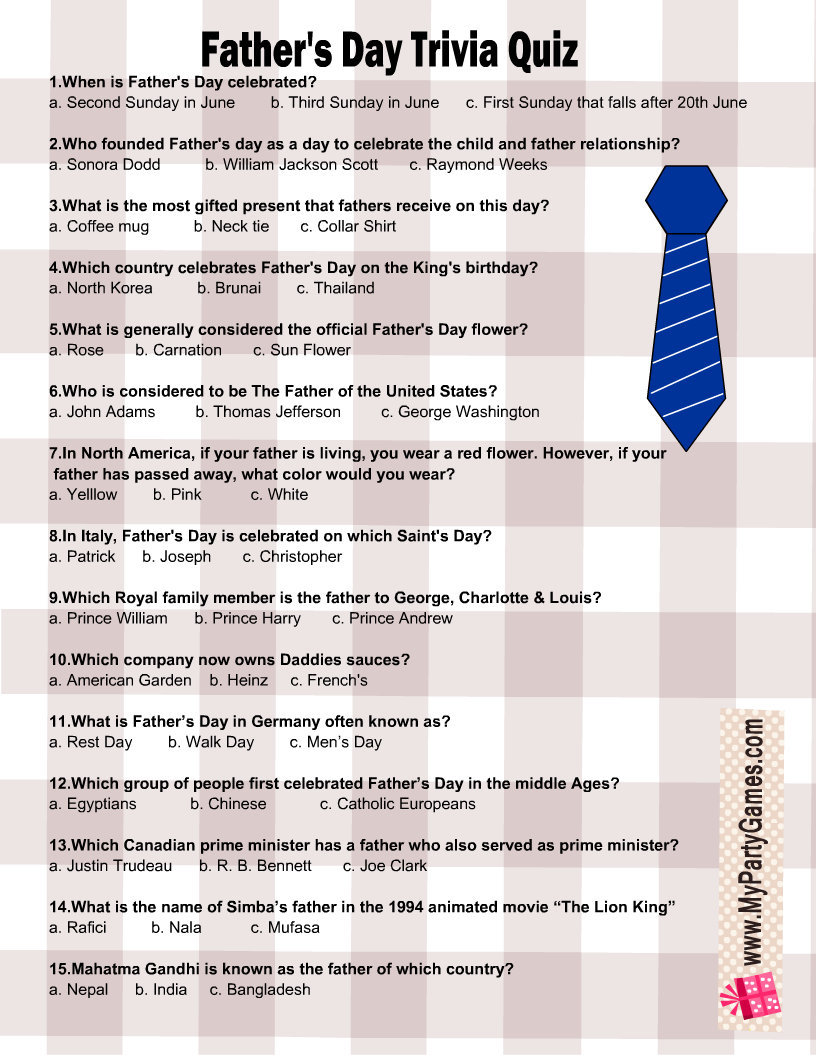 Here is the second printable sheet for this trivia quiz. The questions that are given on this game card are the same as in the sheet that I have shared above but the design is different.
Free Printable Father's Day Trivia Quiz Answer Key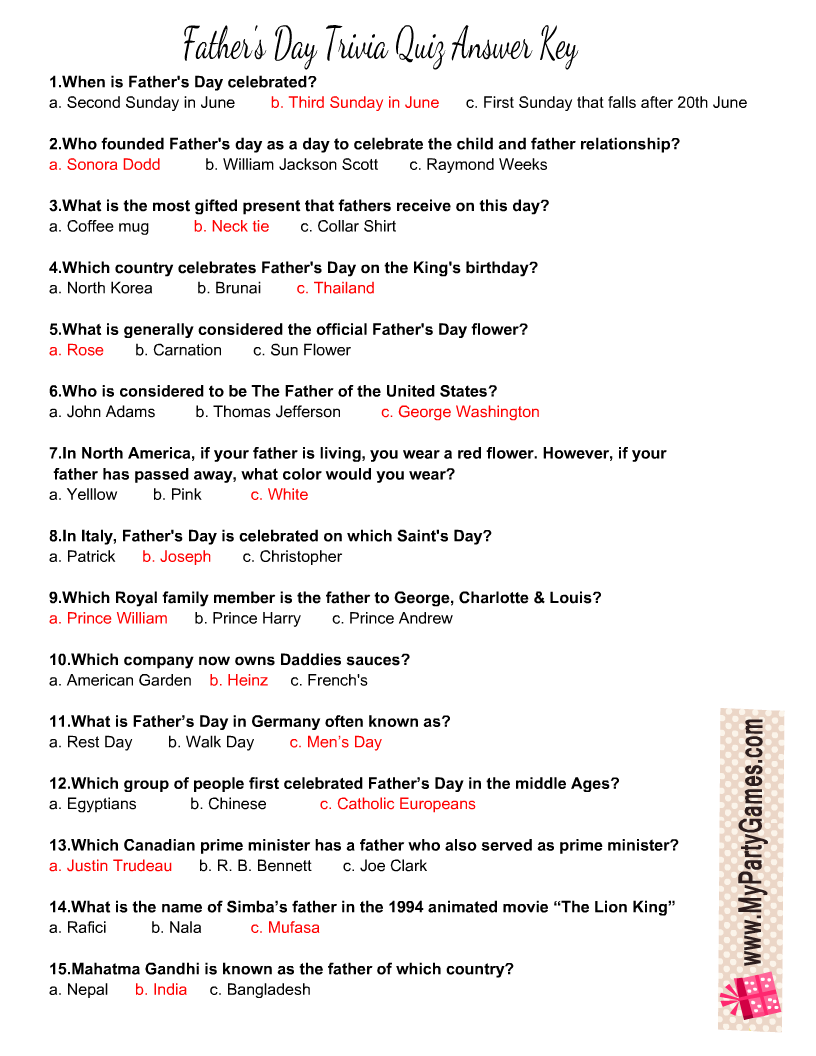 Here is the answer key to this trivia quiz. All the correct answers are highlighted in red color. You can save this answer key to your cellphone or tablet as well instead of taking its printout.