Today I have made Free Printable Camping Trip Word Search Puzzle with its answer key. I have made this puzzle in two different designs. There are 15 Camping related words that the players will have to find. This fun word search puzzle is a great game for camping road trips and also to have a fun time at the camp. You can play these games with your family and also with your fellow campers.
Camping is a fun way to spend some quality time with your family, friends, and nature. It gives everyone a chance to bond with nature and with each other without the interference of crazy gadgets. You can print these camping games before leaving for your trip and print 3-4 extra sheets so other people may join.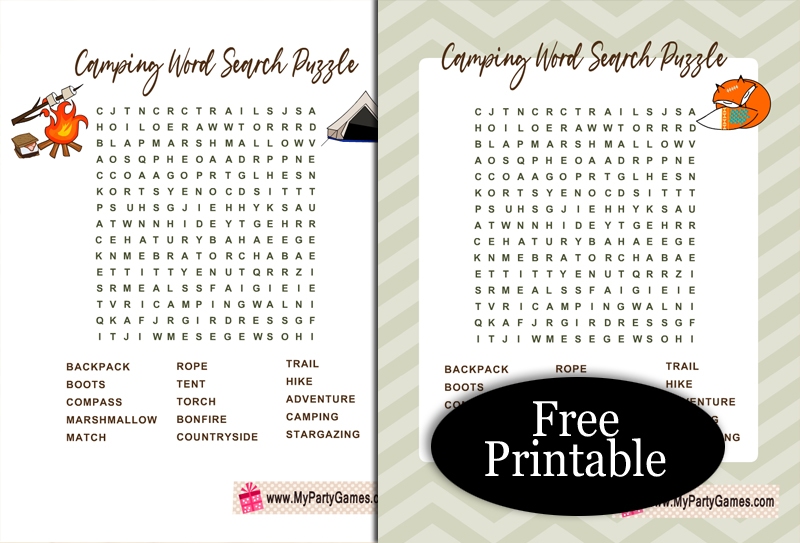 How to Play
Print and distribute the word search puzzle sheets among the players. Ask the players to find the 15 camping-related words in the puzzle. The words can be found horizontally and diagonally in a forwarding way. The person who finds all the words first wins. You can take reference from the solution key that I am sharing at the end of this page if all the players are unable to locate a word.
Free Printable Camping Word Search Puzzle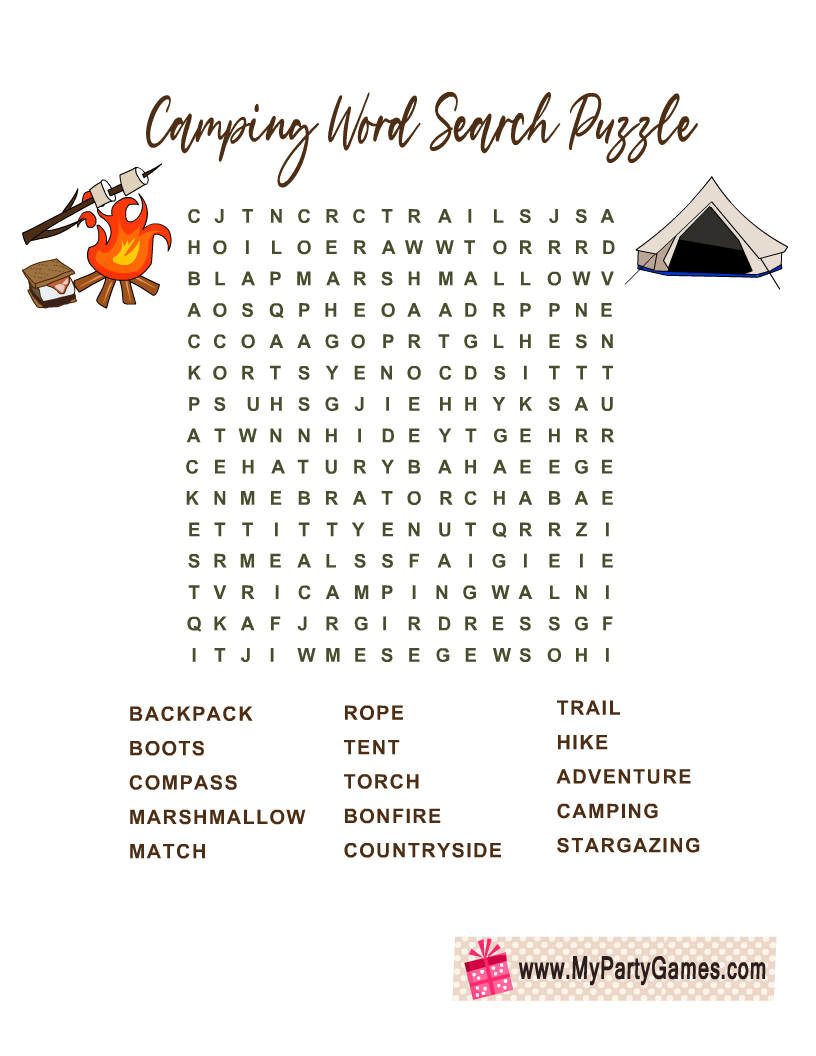 This is the first printable sheet for this camping word search puzzle. There are 15 camping trip-related words in this puzzle. This game card is decorated with an image of a tent and s'mores. Just click or tap on this thumbnail image as per your device and the bigger printable sheet will open up that you can save.
Camping Trip Word Search Puzzle Printable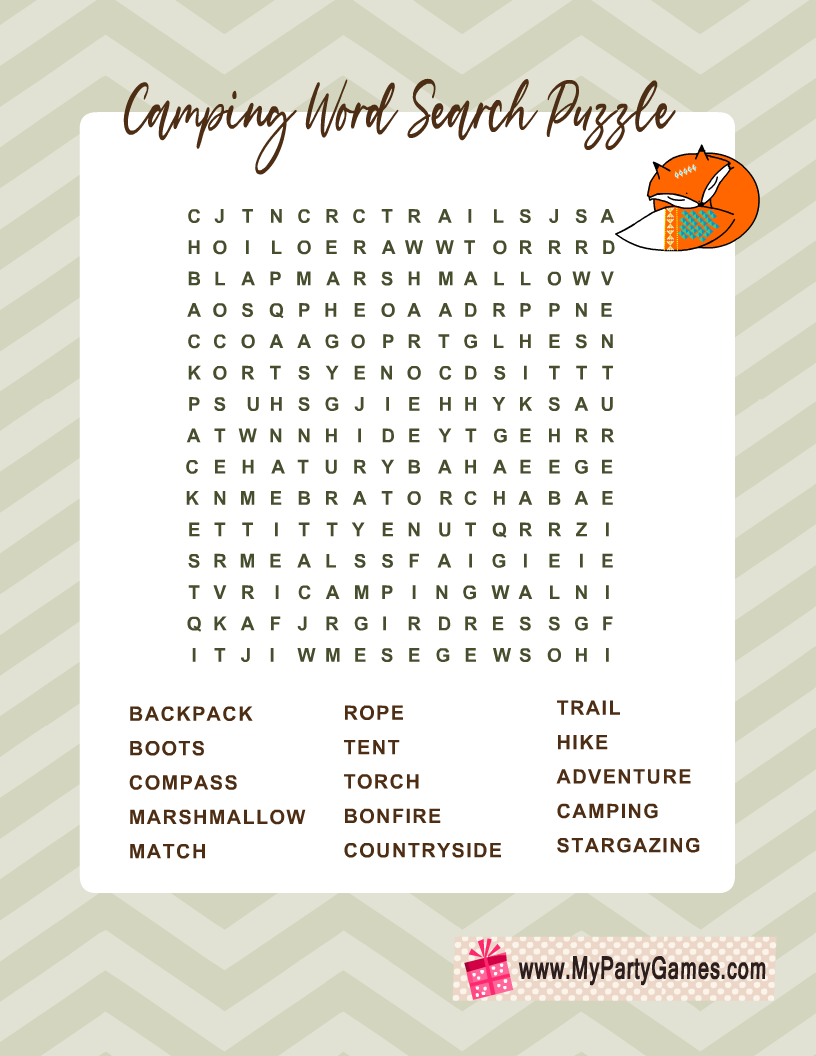 This is the second printable sheet for this word search puzzle. This game card has a chevron background and the image of a cute fox makes it super adorable.
Camping Word Search Puzzle Key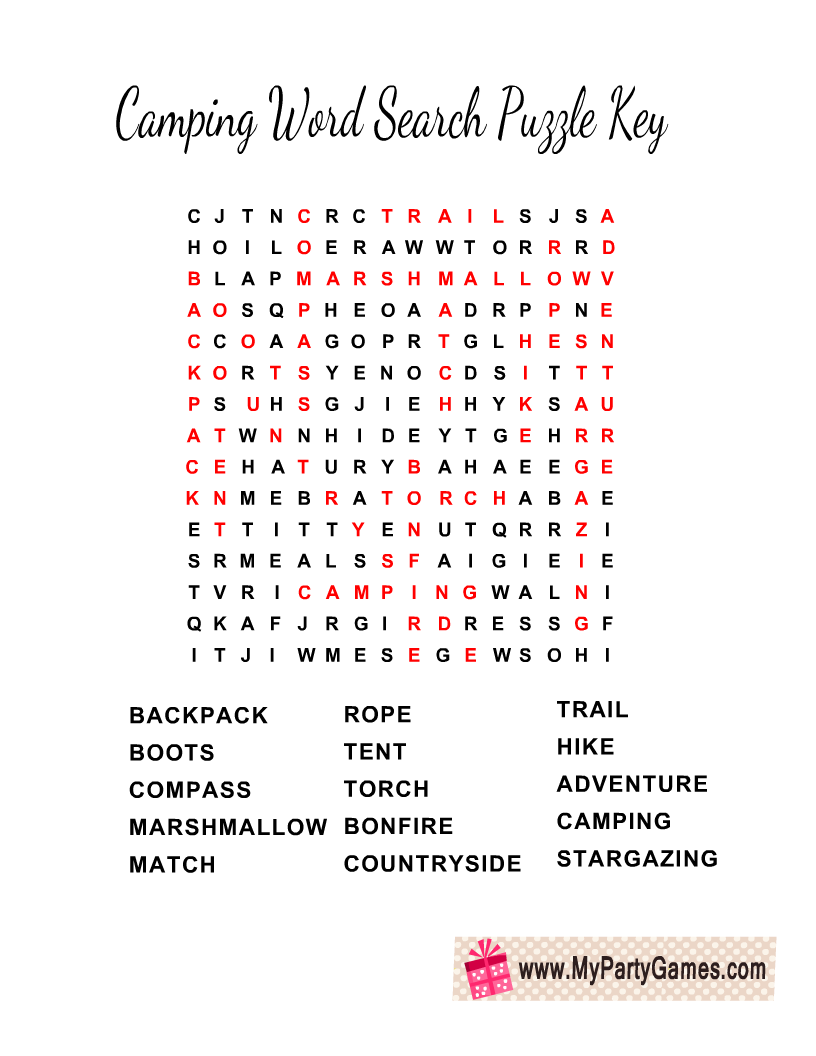 Here is the solution or key to this word search puzzle. All the words are highlighted in red color. You need to print only one copy of this key. You can also save this key to your cellphone or tablet as it will be used only for reference.